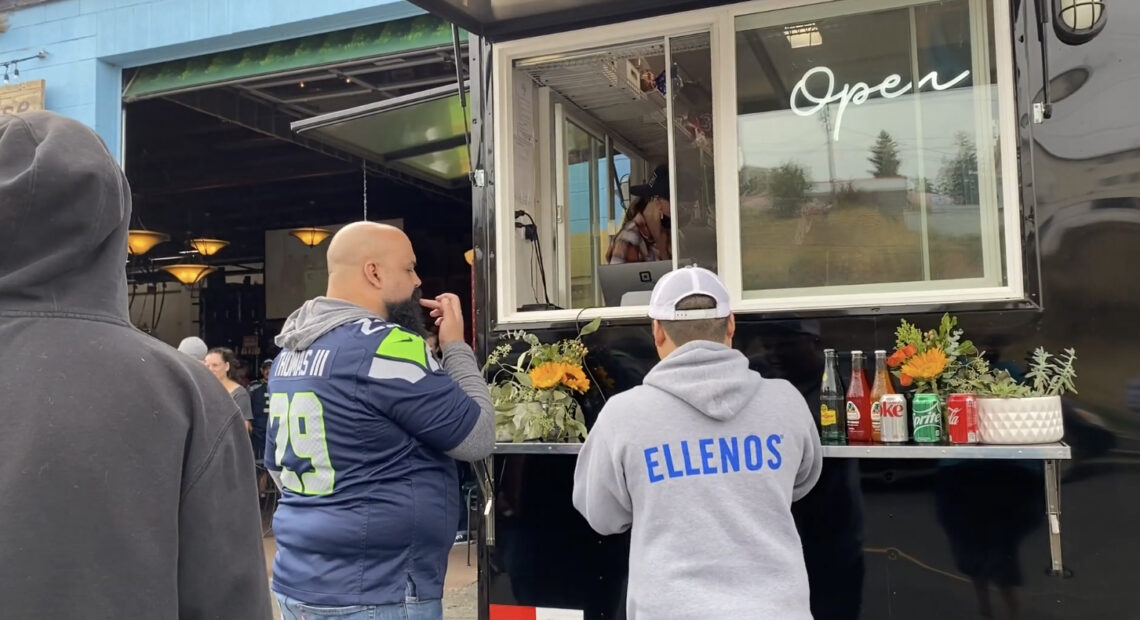 Miss Huddy's Barbecue Food Cart
PULLMAN – Tim and Molly Schotzko have a lot on their plate, literally. Tim is the shop teacher at Pullman high school, Molly is a professor in the Murrow College at WSU. They have a 5 year old daughter, Hudson, and they both own and operate Miss Huddys, a barbecue food cart. With all of those responsibilities, how do they find time to take care of all of those things?
"The truth is, everybody only has so much time in the day,and you give your energy to the things you think are important," Molly said, "We think raising our daughter is important, and we give our energy to that. And we think cooking barbecue is important and we spend a lot of time doing that the best way we know how."
Tim said, "some nights I'm more busy and I spend more time prepping out in the cart and other nights she's busier so we alternate who's in making sure Hudson's doing okay and getting dinner going and all that stuff. So it's definitely a team effort."
It certainly isn't easy to balance work, running a good cart and being a parent. But according to the Schotzko's, bring people together here to enjoy some barbecue at Paradise Creek Brewery makes it all worth it.
Molly said, "Pullman is a really special place, and I think bringing barbecue, and watching people experience joy through food is something so fun."
Tim added, "we want you to meet new people in line. If you come, talk to those around you. Because it's a small town, so let's get to know our neighbors better and let's enjoy it.
Miss Huddys will be at Paradise Creek this Sunday at 11, and you can follow their Instagram for more updates on when their next cook will be.