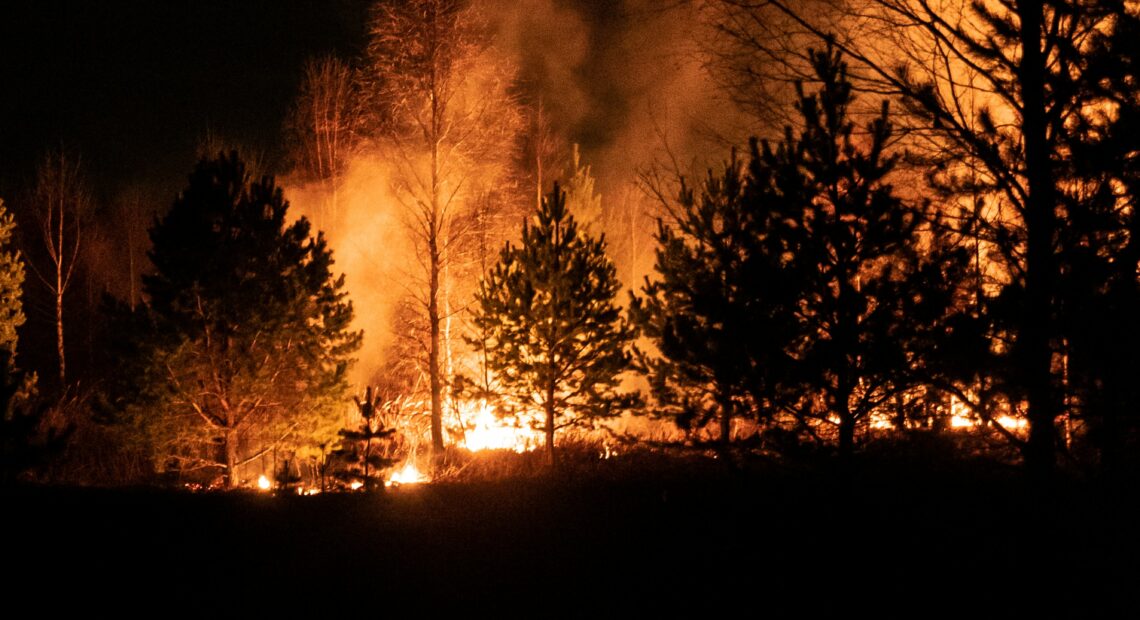 Prescribed Burning Begins In State Forests
With cooler temperatures and more moisture in the air, preparations for next year's wildfires have begun, and this means planned fires.
Both the Roslyn fire department and the Colville National Forest began pile burns last week.
Pile burns sound exactly like what they are — burning debris piles. Crews gather the biomass debris into a pile and then firefighters, in a momentary role reversal, light them on fire.
Starting these fires actually helps fight wildfires. Starr Farrell, a public affairs specialist, says "So we're doing this in autumn in preparation for spring time, because we want everything cleared up as much as we can on that ground floor before summertime, when our fire season starts for wildfires."
As long as weather conditions are suitable, Farrell says they do pile burning every year. The operations will continue until mid-December, then they'll begin larger, prescribed burns in the spring.
The debris being burned can be both from timber waste as well as biomatter left from natural events, such as wildfires or storms. Clearing it out through these planned burns prepares the landscape so there is less organic matter during periods of higher fire danger.
In recent years, state agencies have ramped up the use of prescribed fire for wildfire risk reduction and forest health.
The Roslyn fire department has been doing prescribed burning since 2017, in the wake of the Jolly Mountain fire, which burned over 36,000 acres, says Chris Martin, emergency management coordinator, "Our primary objective is to mitigate the threat of catastrophic wildfire, destroying Roslyn."
Martin says Roslyn is one of the top three municipalities in Washington at risk for loss due to wildfire, so prescribed burning is a necessary prevention tool.
Beyond reducing the risk of wildfire, Martin says prescribed burning also reintroduces fire to an ecosystem that relies on it. "We've excluded a critical component of our ecosystem for the last hundred plus years. And we want to reintroduce that because we have a lot of flora and fauna that is frankly is dependent on fire and the environments that creates."