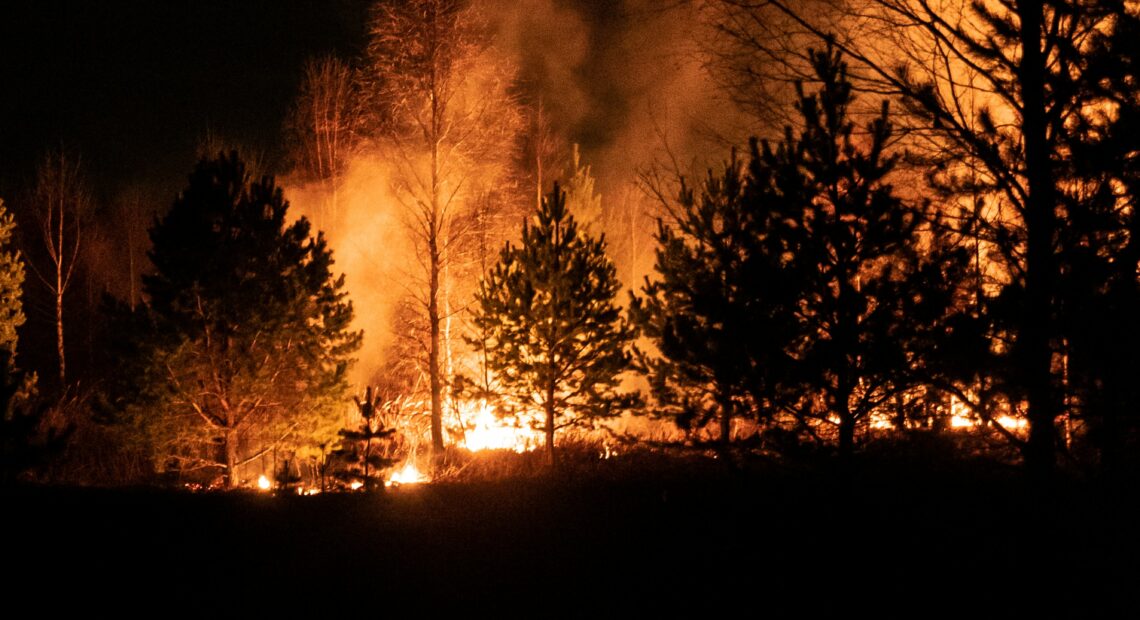 Washington Farmworkers May Get More Protection From Hot And Smoky Conditions
Over the past year, wildfire smoke has made the air quality in the Inland Northwest some of the worst in the country, and even in the world. When the air quality is bad, experts recommend people stay indoors, but that isn't an option for outdoor laborers, like farmworkers.
So this summer, amidst growing concerns for workers' health, United Farmworkers formally petitioned the state of Washington to enact emergency and permanent rule-making to protect outdoors workers from wildfire smoke and heat.
After round table discussions, with United Farmworkers and others, the Washington State Department of Labor and Industries issued an emergency ruling on wildfire smoke, effective July 16 through November 13.
Now the onus is on L&I to establish a permanent rule on wildfire smoke hazards for workers. The rule-making process was expected to begin last week, but L&I requested feedback from various stakeholders on barriers that both farmworkers and their employers may be facing for wildfire smoke protection. They are still determining when the formal rule-making process will begin.
Elizabeth Strater, with United Farmworkers, says she would like to see Washington be a leader in adopting pragmatic thresholds.
"What we're looking for as we're going into permanent rule-making for the air quality index is very similar to what we're looking for in heat in a certain way, is that we want to have some really clear, established protocol as to how we come to these thresholds," Strater says.
Strater sees the permanent rule as an opportunity to clarify and further protect workers. She was disappointed that the air quality index threshold was set at 151 or higher before employers had to implement exposure control measures and provide respirators, when she says that in the drafts, the measurement was much lower at 69.
On the topic of measurements, Strater is also hoping to clarify how air quality is determined in the permanent ruling, as the emergency rule uses three different ways. And she hopes that the rule will consider where measurements are being taken, as this can differ from where workers are working.
Strater also wants the rule to consider the unique conditions farm workers work and often live in.
A recent study out of Colorado State University shows that N95 respirators are the most effective face covering to reduce the risk of hospitalizations for respiratory illness attributable to wildfire smoke, but farm workers don't always have access to these respirators.
And even if workers have access to a respirator, they may consider the extra exertion wearing one requires to breath through the filter while working a physically demanding job and decide not to wear it, Strater says.
"​​When you look at a population that already has a higher rate of asthma, this creates an extra resistance and it can trigger an asthmatic response to that increased load on your body."
Other recommended measures to protect yourself from wildfire smoke, like staying inside, keeping windows and doors closed and having adequate air filtration indoors, aren't accessible to farmworkers, Strater says.
And with COVID-19, workers living in congregate housing or using congregate transportation have to weigh the risk between opening windows to lessen the exposure to COVID-19 or keep windows closed to lessen the exposure to wildfire smoke.
If a permanent rule is not complete by next summer, L&I says they may establish a second emergency rule.