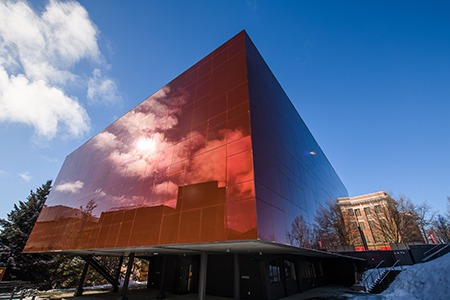 Jordan Schnitzer Museum of Art Painted With BLM
After receiving a grant, 20 Washington State artists are using their voices and artistic expression towards social justice efforts.
The entire museum is currently filled with art that relates to the Black Lives Matter movement.
Jordan Schnitzer selected artists from three universities across the northwest to fund the art exhibit. Each school selected who would be in the exhibition with a special jury, and 2,500 was awarded to the winning artists.
President of the Black Student Union, Mikayla Makle, said this was not an easy task when deciding who would receive the grant.
"My main job was to look through every submission, and all of the written statements as well. The written statements consisted of what they would potentially do with the money they were given, or if they were to create a new piece and what that'd look like," Makle said.
Jordan Schnitzer says that our community needs artists to help us understand the issues of racism and white privilege. Schnitzer is using the grant for that purpose.
As there are similar exhibits at Oregon State and Portland State University, WSU's exhibit was met with more positivity.
Jordan Schnitzer Marketing and PR manager says that the university has been very supportive when it comes to diversity and inclusion, which translates to the student body as well. She also says that this has created an "overwhelmingly positive" response to the exhibition.
The exhibit opened September 7th and will be displayed until December 18th. Admission is free to the public.