'Tis The Season Of Firsts: Holiday Opera Premieres Through The Centuries
The holiday season has always been popular for introducing new works, including many perennial favorites. In Italy, the day after Christmas became especially meaningful to composers and impresarios. For more than two centuries, Italian authorities, working in concert with the Catholic Church, banned the performance of any secular stage entertainment during Advent, the season which leads up to Christmas. As a result, December 26 effectively became the start of the second half of the theatre season. Two of the giants of the bel canto era had major works introduced on that date: Gaetano Donizetti's Anna Bolena in 1830, and Vincenzo Bellini's Norma in 1831. 
However, that part of their resumes pales by comparison with their contemporary, Gioacchino Rossini. He had five different (lesser-known) operas introduced in three different cities over a span of six years, all on December 26. 
Bianca e Falliero, Act 2: "Grazie o cielo!" (Bianca, Falliero, Contareno, Capellio, Chorus)
The English master Henry Purcell conducted the premiere of his finest stage work, Dido and Aeneas, in London on December 30, 1689. The fourteen-year-old Mozart confirmed his status as a child prodigy with the introduction of his serious opera Mitridate, re di Ponto in Milan on the day after Christmas, 1770.
Mitridate, rè di Ponto, K. 87, Act III: "Vado incontro al fato estremo" (Michael Spyres)
One of the more popular Spanish zarzuelas, El pavo de Navidad (The Christmas Turkey), received its first staging in Madrid on Christmas Eve, 1866. Engelbert Humperdinck realized his greatest success as a composer with his first opera, Hansel and Gretel, initially performed during the holiday season of 1893, with Richard Strauss as the conductor. In fact, it would become the very first stage work to receive a complete live radio broadcast here in the United States, when it emanated from the Metropolitan Opera in New York on Christmas Day, 1931.
Hansel and Gretel: Evening Prayer (Aleksandra Kurzak, Kate Lindsey)
Written for the opening of the new opera house in Cairo, Giuseppe Verdi's Aida greatly impressed its first audience there on December 24, 1871. His countryman, Giacomo Puccini, entrusted the premiere of his Il Trittico (replete with Lauretta's exquisite aria, "O mio babbino caro") to the Met on December 14, 1918. 
Il Trittico: "O mio babbino caro" (
Kristina Mkhitaryan)
In Russia, Nikolai Rimsky-Korsakov dazzled audiences with his fairy tale opera Christmas Eve in December, 1895. Dmitri Shostakovich unveiled his Katerina Ismailhova (the revised version of his earlier, scandalous Lady Macbeth of Mtsensk) on December 26, 1962. The Love for Three Oranges, a satirical work composed by Sergei Prokofiev for the old Civic Opera Company of Chicago, came to the stage there on December 30, 1921. 
Suite from The Love for Three Oranges. 03. March
The Merry Widow by Franz Lehár, one of the most revered and frequently produced Viennese operettas, had its premiere on December 30, 1905.  
The Merry Widow: "Vilja" (
Susan Graham)
Sometimes new technology has also played a role. Gian Carlo Menotti's pioneering Christmas opera for television, Amahl and the Night Visitors, made its debut on NBC on December 24, 1951. Bernard Herrmann, a composer you may recognize from his memorable scores for Alfred Hitchcock movies, also wrote a seasonal opera for television. A Christmas Carol, based on Charles Dickens' beloved novella, received its first performance on CBS on December 23, 1954. John Adams, the Pulitzer Prize-winning American composer so closely associated with minimalism, took the wraps off his Christmas opera, El Niño, in Paris on December 15, 2000. 
Menotti: Amahl and the Night Visitors (1996)
Here's hoping your holiday season continues to be blessed with the gift of music, with a suitably festive accent.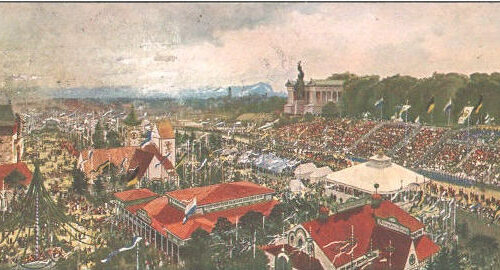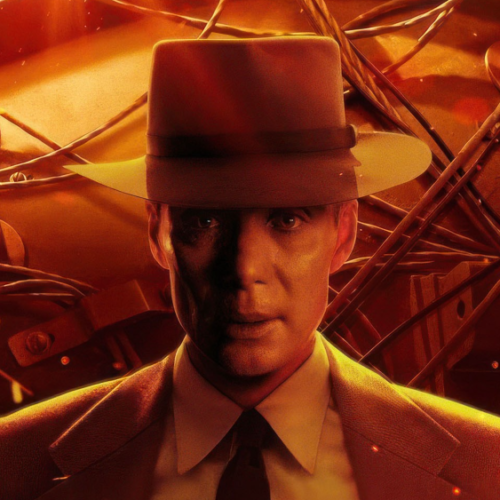 Biopics are notoriously fraught with difficulty. They have to achieve an emotional and intellectual resonance, as well as a period look and feel. The script has to reflect and enhance the inherent drama in the lives of its characters, and the main one really has to matter. In Oppenheimer, the British-American writer-director Christopher Nolan embraces the challenge of telling the story of the "most important person who ever lived," as he puts it. Continue Reading Reeder's Movie Reviews: Oppenheimer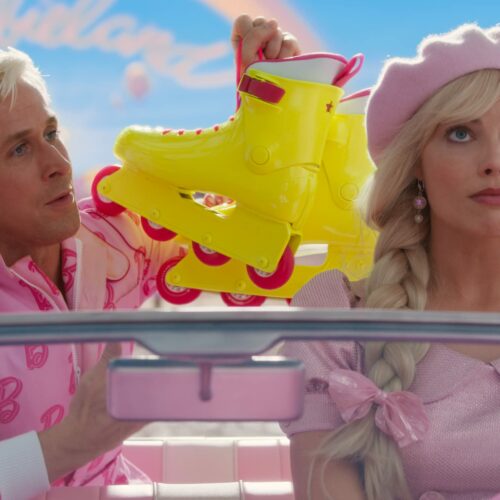 You might not have imagined a connection between the new Barbie and the acclaimed 2001: A Space Odyssey. True enough, Barbie the toy character does have pilot and astronaut on her résumé. In this case, however, she makes her big screen appearance to the accompaniment of Also sprach Zarathustra by Richard Strauss, enhanced by the droll narration of Dame Helen Mirren. 2001's director, Stanley Kubrick, would not have seen that coming. Continue Reading Reeder's Movie Reviews: Barbie