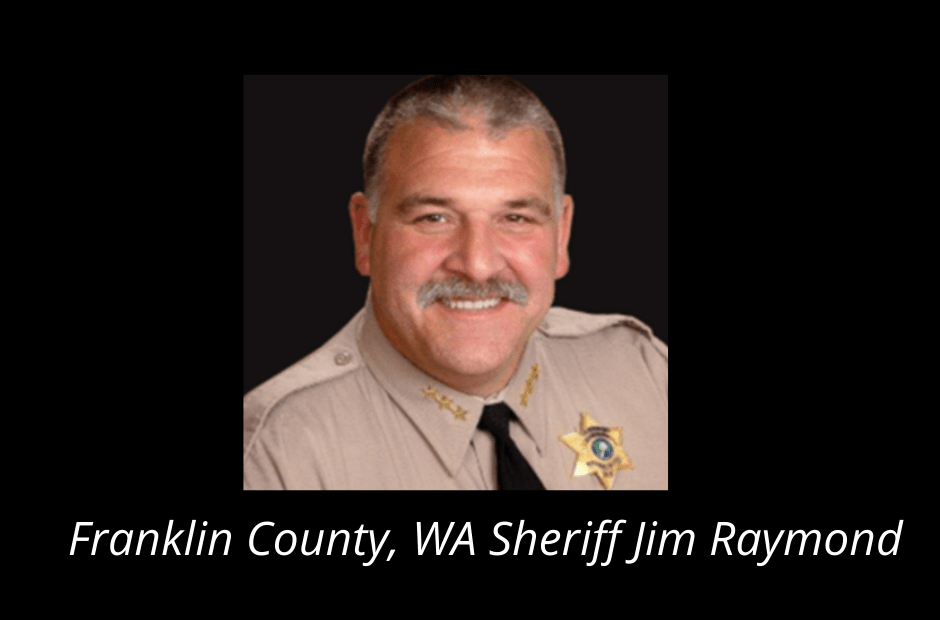 Franklin County Sheriff In Battle With Teamsters Union
Franklin County, WA Sheriff Jim Raymond is in a dispute with the representatives of the Teamsters Union.  The allegations are that the Sheriff violated the rights of his corrections Deputies in the Franklin County Jail.
The judgement by Arbitrator Robin A Romeo, ruled that Franklin County Raymond violated the rights of his Deputies by not allowing their union representative access to the workplace. According to Teamsters Local Union 839's Business Agent, Jesus Alvarez, Junior, the Sheriff violated both the negotiated contract and the long-standing established practice.
 "And I would go in…they would take me to different places, and as soon as people started questioning the sheriff, after they would talk to me things started to going sour. There was one officer, that started questioning and they started getting investigated," Alvarez said. 
Alvarez also contends union members are being retaliated against.
The union filed a grievance alleging a violation of the Collective Bargaining Agreement or CBA and also filed an unfair practice complaint. Teamsters Local Secretary-Treasurer Russell Shjerven describes what he says is the Sheriff's reaction after the ruling. 
 "The day that Jim Raymond basically told us to go pound sand and he was going to do what he was going to do, and he didn't care what the arbitrator says he doesn't care what anyone says."
Sheriff Raymond denies that he has stopped employees from speaking to their union representatives and plans to fight the arbitration in Franklin County Superior Court. Raymond says he allows employees to meet with their Union reps outside the building.
"What this is, is an effort by the Teamsters Union to gain control of a correctional facility and take that authority from me and put it in their hands so they can run around and do whatever they please," Raymond said. "You can quote me, but it will be a cold day in hell before I let them."
Raymond said when he was first elected as Sheriff the jail was under federal lawsuits and mandates and today it is an accredited facility. He says with his new policies, he has improved the jail in the best interests of safety for inmates and employees. Raymond says he will follow the CBA to the letter but will not follow the ruling of the arbitrator. Raymond says that the Teamsters are going to continue to fight. 
 "They don't like my decisions and they have to go to the Franklin County superior court for a Superior court to order me, I can just tell you that if a superior court judge tells me that I am going to do that, then I am going to be done being the sheriff."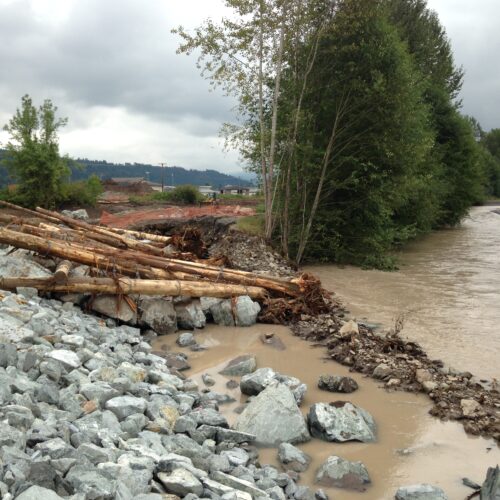 Washington Rep. Steve Tharinger of the 24th district became intimately acquainted with levee setbacks when he discovered the levee protecting his house on the lower Dungeness River was not only not protecting his house, but harming the ecosystem too.
"I sold my house and the five acres in a barn we had, so that we'd have more room to move that levee back and give the river more room," Tharinger said. Continue Reading Rethinking levees to reduce flood risk