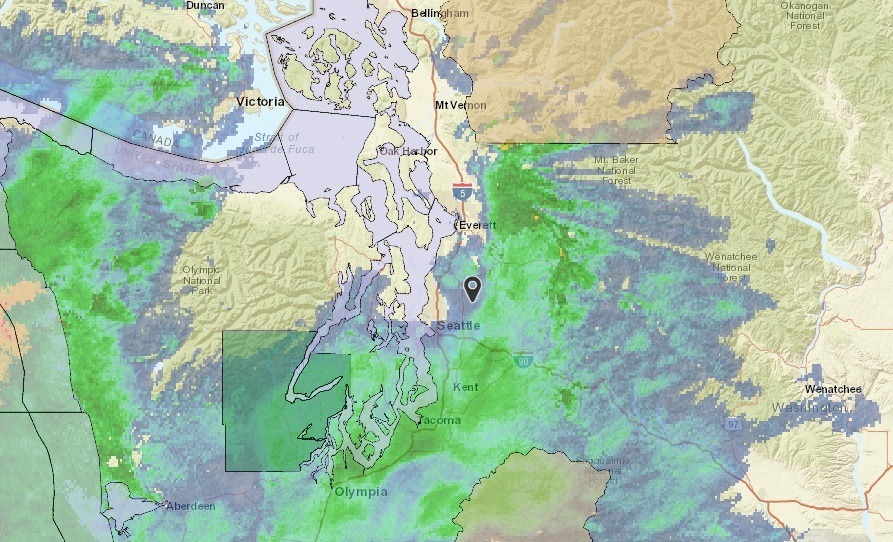 New Weather Satellite Will Aid Western Forecasters
Listen: Brandon Hollingsworth reports on a new weather satellite that will provide data for the PNW / Runtime: 1:05
READ:
By Brandon Hollingsworth
A weather satellite launched this month from Cape Canaveral will soon be the primary set of electronic eyes monitoring the weather of the Pacific Northwest.
The satellite, called "GOES-T," will settle into its orbit later this year. When it begins its full-time role as the primary weather satellite for the western states early in 2023, its new features will give forecasters a leg-up in understanding and predicting the region's unique weather. National Weather Service meteorologist Charlotte Dewey says one of GOES-T's most important features will be better wildfire detection.
 "Where a wildfire maybe has started overnight from a lightning strike…and so it's starting to pick up that hotspot on the satellite. And it may be out in such a rural area where there's no people, like out in a national forest. And so this will help us get an idea of what's happening before maybe any of the land agencies are able to get out there."
GOES-T will also have better eyes to locate and track blowing dust, smoke in the air, low clouds and fog. Forecasters will get satellite images six to eight minutes after they were taken, and up to one minute apart, making forecasts more nimble and accurate, and increasing the amount of time residents have when warnings or advisories are issued.