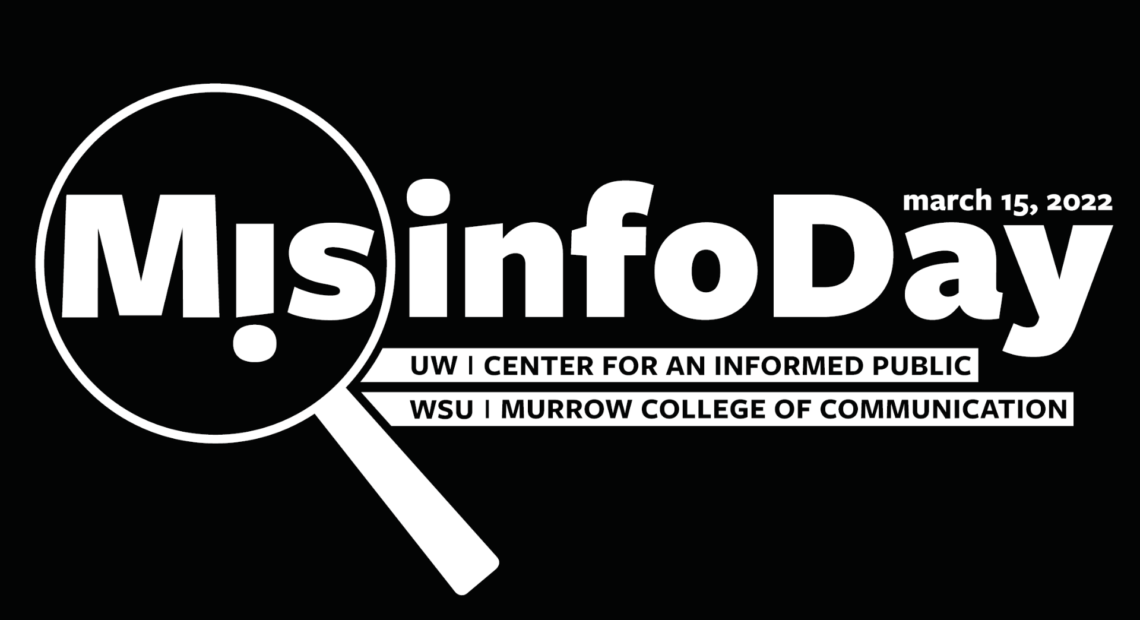 MisinfoDay: How To Identify And Battle Misinformation
Tuesday, March 15 is Misinfo Day, an annual event sponsored by the University of Washington Center For An Informed Public and WSU's Murrow College of Communication. It's a day dedicated to teaching people, especially high school students, teachers, and librarians, how to identify and battle misinformation that has permeated society.
NWPB has put together several reports you can read and listen to below, as you learn how to battle misinformation.
Teaching Students to Identify Misinformation
Listen: NWPB's Dori Luzzo Gilmour talked to a librarian at  Richland High School about how she participated in Misinfo Day / Runtime – 1:20
MisinfoDay 2022 is an educational event designed for high school students. Around seventy schools in Washington State participated using one of the eight pre-recorded workshops or other activities, including Richland High.
 Rebecca Dartnall, is a librarian at Richland High School. In the fall, Dartnall received an email about MisinfoDay and immediately knew it was something she wanted to share with the Bomber students.
Dartnall says one of the most important things that educators can give fourteen- to eighteen-year-old students  is to:
"…help them, make sense of, the tsunami of information, that is crashing into them, 24/7. And we need to help equip them with tools about what is fake, what is real, how to gather facts, how to share them…"
 Dartnall chose to do an escape room activity with a group of freshmen language arts students. They had 55 minutes to figure out if a fictional new drug being marketed to make people smarter, is actually harmful and uses false data.  Dartnall said what she wants the kids to take from the lesson.
"We want to help them, just for a little while, to stop and focus on how they gain their information, how they produce information, and how they can do that ethically and responsibly ..and still make it a fun day too."
MisinfoDay is presented through a statewide partnership and is planned and co-presented by the University of Washington Center for an Informed Public and WSU Murrow College of Communication.
---
The History of Washington State
NWPB's Dori Luzzo Gilmour takes a look at efforts to battle myths about the history of Washington State that are still being taught to students.
Listen: Dori Luzzo Gilmour reports on efforts to battle myths about the Whitmans and Washington State history. / Runtime: 4:30
To read the story about the myth of the Whitmans click on MisInfo Whitman. 
Watch: NWPB's Johanna Bejarano produced this video for students on how journalists select, report on and vet the facts for stories they produce:
To read more about Misinfo Day and find more learning resources click here.