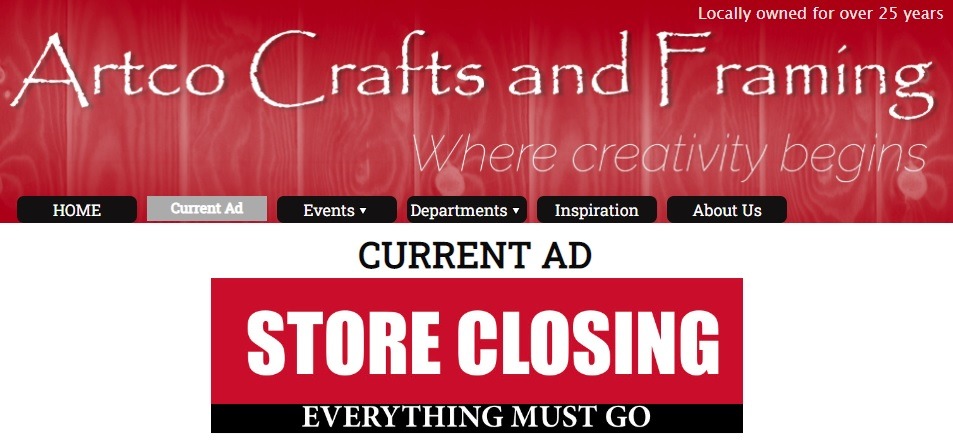 Online Shopping And Post-Pandemic Return To Work Sink Popular Tacoma Crafts Store
NWPB's Lauren Gallup reports on a popular Tacoma store hit by online sales and post-pandemic return to work / Runtime – 2:06
For Trina Davis, the past 30 years of business ownership have been filled with many happy memories.
"We've had so many. I've enjoyed being here for 30 years, at least 95% of the time. There's always those bad days. But I love what I do," she said. 
Davis, alongside her husband, has owned Artco Crafts and Framing, a local craft supply store in Tacoma, for 30 years. In February, they announced that the store will be closing.
It's the right decision to close, Davis says. Over the past five years, she says they had been seeing declining sales as folks switched to online retailers for supplies. 
During the pandemic, Davis says their good base of customers kept them afloat, utilizing the store's curbside pickup service while indoor shopping was closed. 
When they reopened, Davis says they witnessed an interesting resurgence.
"We were able to bring everybody back and open up. And the business really thrived for the next year. People were crafting at home entertaining at home, like entertaining their kids doing craft projects and things like that. As a family, more decorating for the holidays. And so we saw a nice increase in that."
Davis says being at home seems to have inspired folks to make new traditions with their families. 
But faced with a new lease, increasing freight costs, and sales declining as people go to work and inflation rises, Davis says it's time to close. Their cost of goods has gone up on average twenty percent, she says.
For Tacomans, the store has been a place to not only purchase supplies, but inspire creativity, Davis says. Prior to the pandemic, the store held craft and art classes, including their popular scrapbooking nights, which Davis says she continually hears from customers that they will miss. 
In the days since the store has announced their closure, Davis says so many customers have shared their sadness at the loss of the store. 
"I just never really imagined the outpour from all the customers. I don't think that there's one One customer that comes in and doesn't say something. So it's pretty amazing."
While Davis and her husband are looking forward to retirement after the store closes in May, one of their employees has bought the frame shop of Artco. The frame shop will reopen in another building, in the same shopping center off of 6th Avenue.