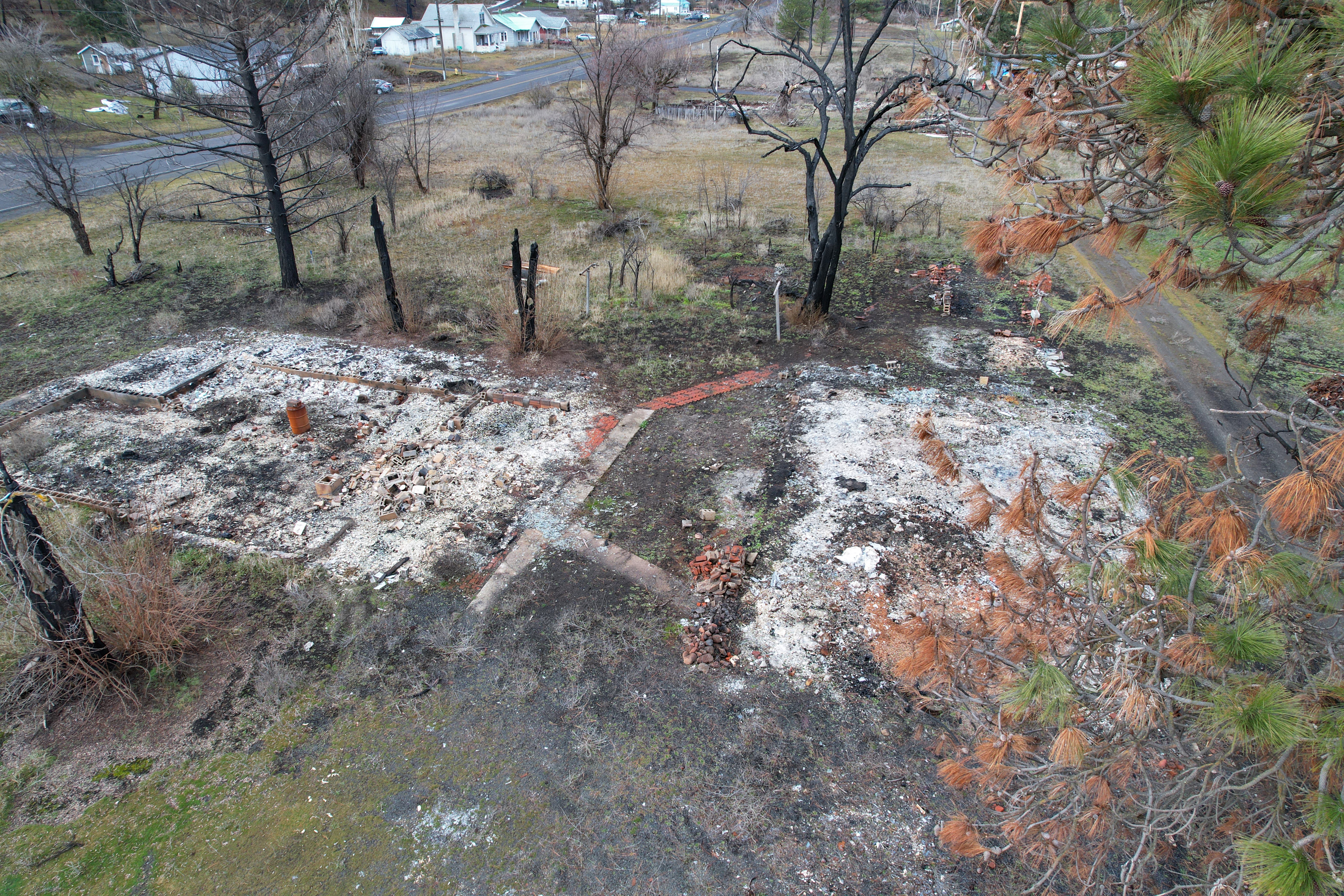 Malden, Pine City Families Sue Avista Utilities Over 2020 Wildfire
Rebecca White reports on a lawsuit filed by families from Malden and Pine City, where a 2020 wildfire caused massive destruction / Runtime – 1:16
More than two dozen families and businesses are taking legal action against electricity provider Avista, accusing the company of negligently causing the 2020 fire that destroyed most of the homes in the communities of Malden and Pine City.
In September of 2020, a tree branch came in contact with a powerline. The ensuing sparks led to a blaze that burned more than 15-thousand acres and 200 buildings, more than half of which were homes.
In the past Avista, the company that operates the powerline, has argued that high winds were likely the culprit, not their equipment or vegetation management practices.
John Allison, an attorney representing families from Malden and Pine City, disagrees.
 "To us this was an obvious and known heavily defective tree which was diseased" Allison said.  "Avista had the obligation to monitor and inspect its lines, identify this tree as a serious problem and failed to do that."
Allison cited a Department of Natural Resources investigation, which found the tree was damaged. Though attorneys have not specified a dollar amount for the suit, they say an eventual payout should be large, addressing emotional distress and the cost of rebuilding.
A spokesperson from Avista said in a statement that the company has not yet seen the lawsuit, but has been supportive of recovery efforts in Malden and Pine City, and will cooperate in any legal processes.