Pierce County Seeks To Create Cultural Hubs To Improve Coordinated Entry System
NWPB's Lauren Gallup reports on Pierce County's notice of funding availability for creating cultural hubs / Runtime — 1:21
Pierce County is seeking to improve their coordinated entry system for housing assistance. One method they're trying is through funding for so-called cultural hubs.
The concept for establishing cultural hubs came about through a Racial Equity Demonstration project the county's Continuum of Care undertook. Delmar Algee, with the county's human services department explains:
"What a cultural hub is, is it's a BIPOC, or LGBTQ type of lead agency, in which they are being taught the element of doing diversion conversations or creative conversations."
Put another way, as explained in the county's notice for funding availability,  "A cultural hub is an organization recognized as a trusted messenger with well-established and longlasting relationships in the community it serves."
A cultural hub organization has deep roots in communities that have been systematically un-invested in and  disenfranchised. They can then partner with established coordinated entry organizations, to help people navigate those systems.
This was exemplified through the partnership between Tacoma Ministerial Alliance and Catholic Community Services that was studied in the racial equity demonstration project. 
According to the report on the project, "A cultural hub approach may reduce negative experiences related to communication and trust through improved cultural competence of caseworkers."
The notice for funding availability for organizations to establish cultural hubs was released March 24.
I'm Lauren Gallup.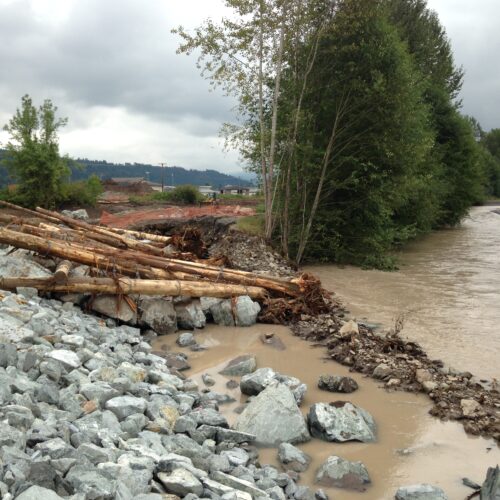 Washington Rep. Steve Tharinger of the 24th district became intimately acquainted with levee setbacks when he discovered the levee protecting his house on the lower Dungeness River was not only not protecting his house, but harming the ecosystem too.
"I sold my house and the five acres in a barn we had, so that we'd have more room to move that levee back and give the river more room," Tharinger said. Continue Reading Rethinking levees to reduce flood risk