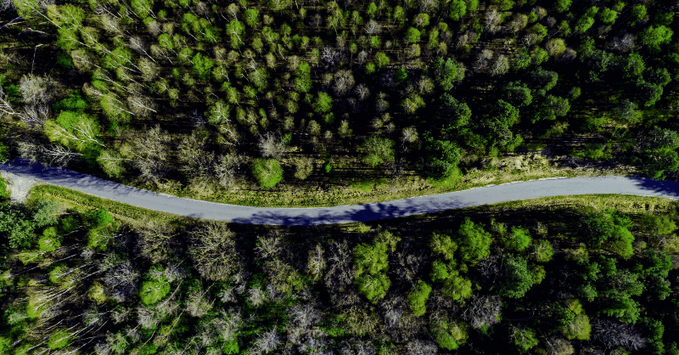 The Fight For Legacy Forests, Part Five: How Older Trees Are Defined, And How That Could Impact Timber Harvests
The Center for Responsible Forestry, a forest conservation nonprofit, is suing the Washington Department of Natural Resources–the DNR– to stop six timber sales.
At the heart of the lawsuits are the questions of how much older forest needs to be in place in Western Washington by the end of this century, and second, how do you even define an older forest? 
Both the DNR's Habitat Conservation Plan and its Policy for Sustainable Forests project that the lands it manages will contain 10-15% older forests by the end of the century.
"Is that an objective that DNR must achieve? Or is that kind of a projection of what might happen … What exactly do those words mean?"
That's Alex Sidles, one of the attorneys for the Center for Responsible Forestry. He wants a judge to decide whether the DNR is legally obligated to meet these projections or not. It matters because the center thinks if the timber sales go ahead, the DNR won't meet its own projections. 
That brings us to the second question — how do you define an older forest? There has been inconsistency with the definition of older forests, making it hard to determine whether or not the DNR is on track.
In a presentation to the Board of Natural Resources last June, DNR staffer Josh Halofsky used the term "older forests" to mean mature stands and "younger forests" for everything else.
At the same meeting, fellow staffer, Mike Buffo defined older forests as in the most mature stages of development, somewhere between 123 and 150 years or older. Buffo said that Halofsky's definition was "a far more inclusive way to use" the term older forests.  
Using that definition, the DNR will not reach its projection of older trees by the end of the century. The DNR even stated that in a memo in May of last year. 
That's why the center wants the definition and the DNR's legal obligation clarified. So far, it hasn't had much luck. Three of the lawsuits were denied by a Grays Harbor County superior court judge in March. The judge says the cases involve technical issues that are best left to the DNR to determine. The center appealed this decision April 28. The other three cases still have to be heard.
UPDATED May 8 to reflect that the center has chosen to appeal the Gray's Harbor County superior court ruling. 
This report was produced with assistance from the Public Media Journalists Association Editor Corps funded by the Corporation for Public Broadcasting, a private corporation funded by the American people.