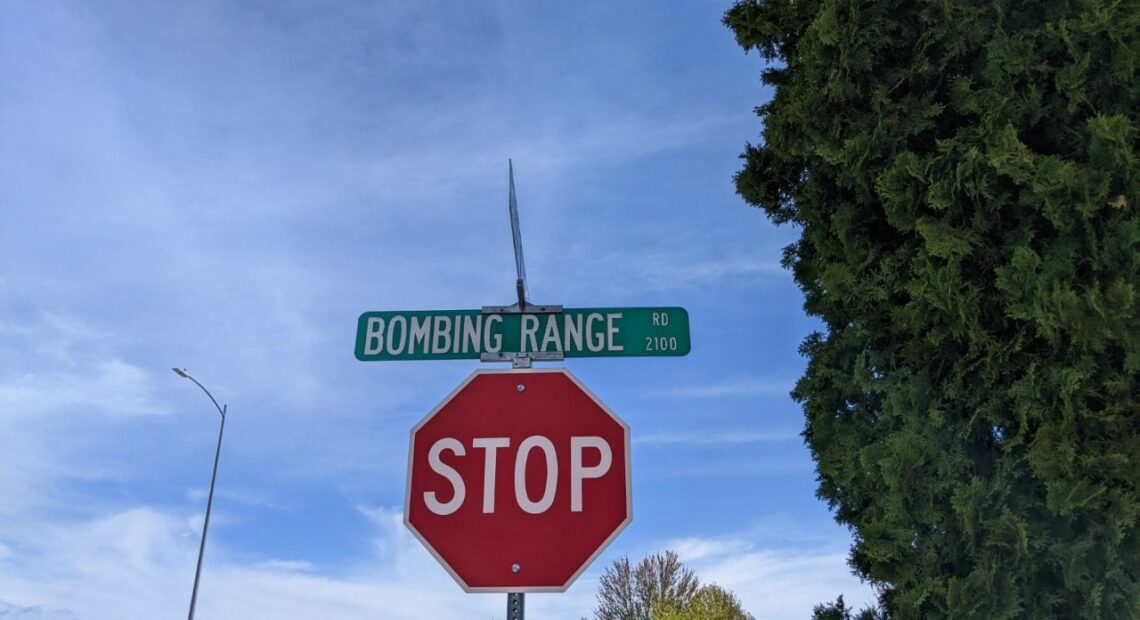 It's Not Unusual To Own A Bomb In Richland
Bombing Range Road in West Richland got it's name from being a naval testing ground before World War Two. People near the area still finding practice rounds and larger bombs in their family's garages. Dori Luzzo Gilmour explains what to do when people find these bombs. 
Imagine digging in your garden and coming across a training round. These practice bombs were dropped over 75 years ago and get churned up when people plant their peas. 
Richland Police Department Commander Darryl Judge is responsible for operations which includes the bomb squad and they get calls a couple times of year. 
"Maybe something that is 10 to 12 inches long,  and it is made out of metal and has a small charge in the back that causes powder to come up from the back of it. So, they still have some hazard associated with it because of that little charge in them."
Judge has been called when people come across larger practice bombs that are decorated with Richland school colors. 
"We were called because someone was unsure, you know they came across it in Grandpa's storage area or something like that, so the bomb squad went up there and determined it was in fact a like a replica or an inert device."
Most of these large practice bombs are stamped with the words "inert" on the shell itself. 
David Harvey is a historic preservation consultant and said finding a bomb 40 or 50 years ago was not uncommon and many local residents would take those bombs home. 
"You know the ones that never explode.  I was always curious on how safe it was to own one of these things. Sometimes they dropped and they were duds, and some of them were just empty. And that's one of the reasons they didn't explode was because there wasn't anything in them."
Judge recommends calling the non-emergency line of local law enforcement when a person comes across a device whether they find it in their yard or in a relative's storage. 
Produced with assistance from the Public Media Journalists Association Editor Corps funded by the Corporation for Public Broadcasting, a private corporation funded by the American people.