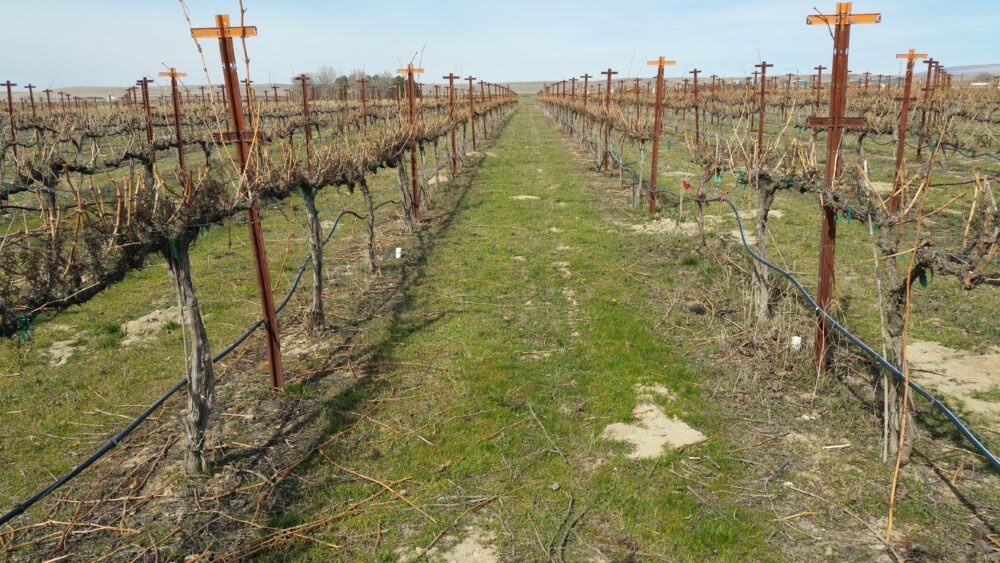 Checking Vineyard Soil Moisture Now Can Save Grapes Later
Spring snowstorms brought unexpected frost to much of the Northwest. Temperatures in the mid 20s swept through many of Washington's vineyards, with some reporting crop loss.

"And we have some growers that are reporting up to 90% damage in vulnerable sites where the buds are just killed because the shoots came out too soon. And others say nothing, no damage at all," says Markus Keller, a professor of viticulture for Washington State University. He says the dry winter has sapped soil of moisture.
He says the surprise snow and rain throughout spring's slow warming have helped. But he says now is the time growers should monitor their soil moisture. He says knowing how dry the soil can get before the vines start to struggle is key to getting the most out of the grapes.