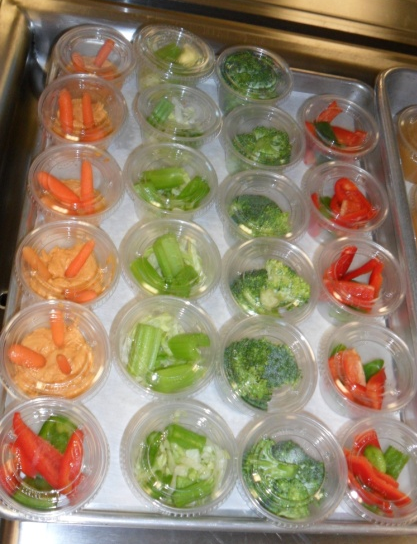 Expanded Free School Meals To End This Summer
Pandemic Relief Expiring Means Washington Children Will Miss Healthy School Meals
Without action from Congress, waivers that provide free school meals for children across the country will end this summer. 
There are potentially thousands of students in Washington that would be affected. 
Leanne Eko is the Executive Director of Child Nutrition Services at the Office of Superintendent of Public Instruction in Washington. Eko was at a conference recently where they detailed the supply chain issues, staffing shortages, and confusing budget rules.
 Eko said, "Yeah basically, you know I was a little… I walked away from the conference thinking ugh…It's going to be another tough year."
All of those problems contribute to the chaos facing schools across the Pacific Northwest.
  "People in rural communities are being hurt by this. But they don't know that there is a solution. They don't know they could have summer meal sites before COVID because they never had them."
That's Jillien Meyer with the NO KID Hungry Partnership. Meyer says most kids get their best nutrition from school meals.
 "And now they are going to get yanked away. It's become a red versus blue, city versus suburban and urban. When in reality, these hungry kids are everywhere."
 States like California and Maine aren't waiting for a federal decision on extending the free lunch program. They've decided to fund school meals for all their students. So far, Washington doesn't have plans to go that far.
Produced with assistance from the Public Media Journalists Association Editor Corps funded by the Corporation for Public Broadcasting, a private corporation funded by the American people.