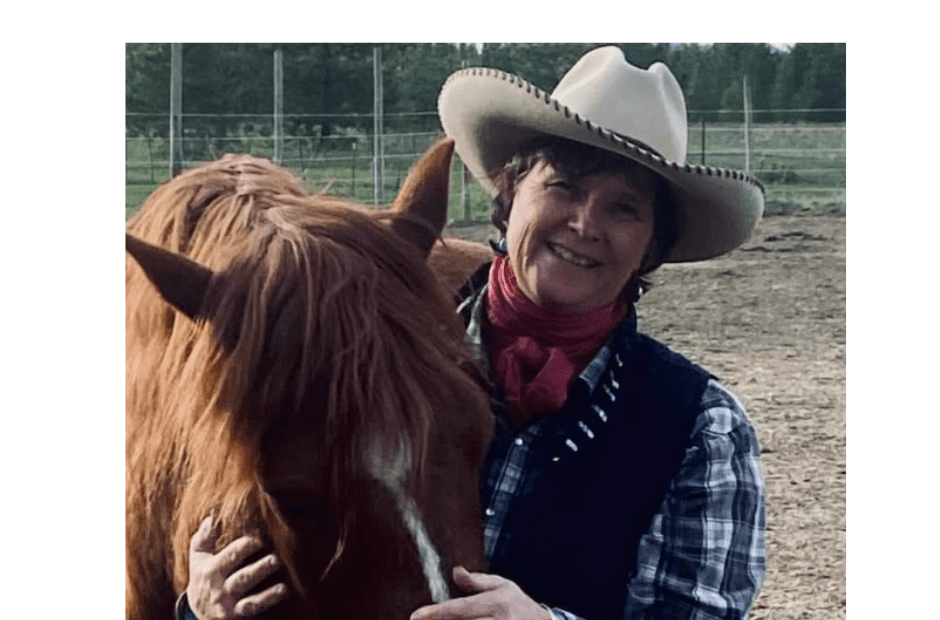 Riding Horseback To Bring Awareness Of Wild Mustang Adoption
Chewelah resident and cowgirl, Karen Hardy, is setting off on a fourteen-hundred mile ride. Leaving Spokane for Moab, Utah to bring awareness of wild mustang adoption.
Riding twenty plus miles a day on the back of a horse is the best way to travel, according to Karen Hardy.  
'So I just sit up there all day long and I smile and I wave. And someday when I write my memoir it's going to be called "Between Their Ears". Because that's my focal point, is my horizon is…the bottom of my horizon is two little ears."
Hardy started her journey riding Willy the Red-Headed Stranger and she has brought along Marvel, who's star on his forehead looks like a superhero shield. Both of her horses were wild mustangs that she adopted.
She is riding to raise awareness about the captive mustangs that need to be adopted in the Bureau of Land Managements holding facilities. 
"The only way out of holding for these Mustangs is to be adopted by a US citizen. They are America's horses, they belong to America and Americans have to adopt them. But the BLM hasn't done a great job of…they've done a great job of rounding them up, they haven't done a great job of getting them out of holding."
There are over thirty-thousand mustangs waiting to be adopted according to Hardy. She says they make great horses for folks and she is out to prove it with her long ride. 
The mustang and cowgirl encounter smiles and waves as they ride. Today a friend stopped by and dropped off a case of PBR for her. Hardy rides the horses twenty-miles a day for three days and then they rest a day – using the U.S. Cavalry schedule for keeping horses fresh.
To learn more about adopting wild mustangs click here. 
Produced with assistance from the Public Media Journalists Association Editor Corps funded by the Corporation for Public Broadcasting, a private corporation funded by the American people.