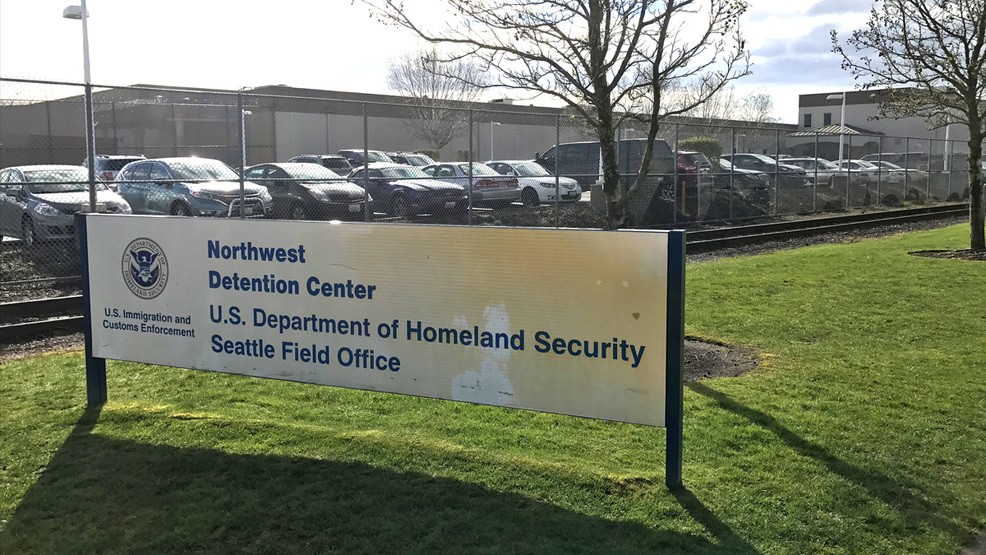 Visitation Reinstated At Detention Center In Tacoma
Visitors are once again allowed in the Northwest Detention Center in Tacoma. It's been more than two years since detained immigrants have received visitors to the facility.
Visitation resumed on May 18, according to Katherine Niall, visitation coordinator for Advocates for Immigrants in Detention Northwest.
Immigration and Customs Enforcement announced the phased return to social visitation earlier this month. ICE suspended visitation nationwide in March 2020 because of the COVID-19 pandemic. Immigrant advocacy groups have pushed the agency to allow for visitation again in recent months. 
Niall says visitors are essential for the mental health of people in detention.
"We really think it's time that we get to go in and visit with the people who are being detained who are highly stressed and very very anxious," Niall says.
ICE says visitors will be screened for COVID-19 symptoms.
There are currently over 350 people detained at the Northwest Detention Center, which is run by the private company GEO Group.
Produced with assistance from the Public Media Journalists Association Editor Corps funded by the Corporation for Public Broadcasting, a private corporation funded by the American people.