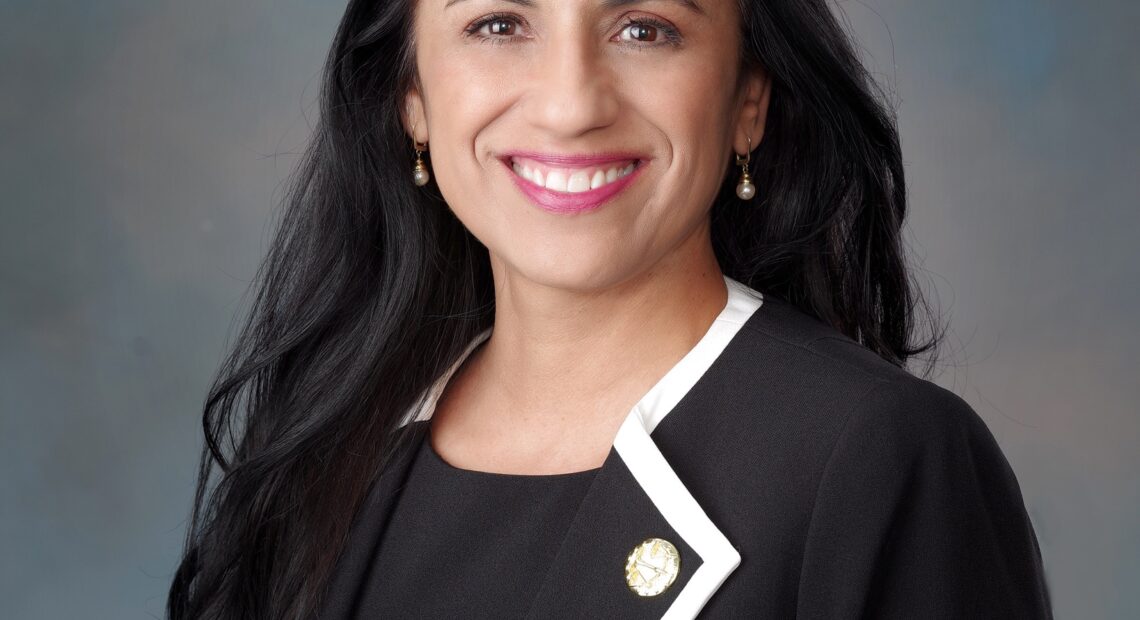 First Latina Judge For Benton Franklin Counties Norma Rodriguez Talks Diversity On The Bench
Judges with unique backgrounds and life experiences bring invaluable perspectives according to a report by the Center for American Progress (CAP). And the first Latina judge appointed in Benton and Franklin county agrees. 
Norma Rodriguez knows the importance of diversity on the bench. Born to migrant farm workers in Floydada (Flow-day-da) Texas and now the first Latina Judge in Benton & Franklin Counties Superior Court.
She remembers dreaming about becoming a lawyer but was afraid to approach someone for advice and never had met a lawyer or judge that looked like her.
"I know just from speaking with other Latinas that parents discouraged their children saying things like 'this is not for people like us,  you know maybe you could be a secretary or a receptionist or go work for an attorney.' And I say NO."
Her dream of being a successful attorney and now judge was realized this year. 
When Judge Cameron Mitchell, an African American, announced he was retiring after 18 years on the bench,  Rodriguez applied to be appointed. 
Franklin county has a Hispanic population of over fifty-three percent. Rodriguez grew up in Pasco, raising her five children  
"I am able to take my background, my culture and are able to have all different types of people on the bench. So we are able to understand and look…to have different perspectives on how we look at things. Obviously still always following the law."
One group actively working to recruit minorities to aid in diversifying the court system is the Washington State Minority and Justice Commission (WSMJC). Founded over thirty years ago, it is meant to determine whether racial and ethnic bias exists in the courts of Washington. The WSMJC also looks at creative ways to prevent bias. 
The Honorable Faye Chess is a member of the WSMJC and a judge in Seattle Municipal Court. Judge Chess explains why diversifying the bench is so important.
"That means that you are bringing people that can bring to the court a different lens, that then helps enrich the conversation. When you are talking to colleagues of diverse backgrounds, they can actually bring things to the table that you have not considered."
Justice Chess understands having diversity on the bench impacts peoples lives in ways that folks often don't consider. 
"Most people don't think of the judicial system on a daily basis, it is only when something happens. And so for a lot of people they don't think it is important who's on the bench. We make rulings on cases that affect everybody." 
And since the 80s, the courts have been trying to look like everybody. 
The Washington State Supreme Court's first female appointment was Justice Carolyn Dimmick in 1981. The first minority appointment, Justice Charles Smith, who is African American of Cuban descent was in 1988. Today, Washington has the most diverse Supreme Court in the nation after Justice Grace Helen Whitiner, who is Trinidadian-American was appointed in 2020. Now there are seven female justices.
Back to Justice Rodriguez. She acknowledges there are few Latino lawyers in Eastern Washington so she is helping to mentor young Hispanics so they know that they, too, can be part of the system. 
"You shoot for the stars, you shoot for what you want to do. As long as you put the work in, you're dedicated, you've got a good head on your shoulders. You can do it." 
Produced with assistance from the Public Media Journalists Association Editor Corps funded by the Corporation for Public Broadcasting, a private corporation funded by the American people.