Juneteenth Special Program: Damien Geter's "An African American Requiem"
NWPB Classical is proud to present a special re-broadcast of the world premiere of Damien Geter's An African American Requiem.
The performance and live broadcast took place on May 7, 2022 in Portland, Oregon, hosted by WQXR's Terrance McKnight and All Classical Portland's Suzanne Nance. This powerful and impactful work was performed by The Oregon Symphony and the African American Requiem Choir, made up of singers from Resonance Ensemble, Kingdom Sound Gospel Choir, and other Portland-based choirs, with William Eddins conducting. The concert also featured a quartet of renowned African American opera singers: Brandie Sutton, soprano; Karmesha Peake, mezzo-soprano; Bernard Holcomb, tenor; and Kenneth Overton, baritone.
The program airs on NWPB Classical Monday, June 20 at 8:00 pm.
ABOUT 
AN AFRICAN AMERICAN REQUIEM
(Program Notes courtesy of All Classical Portland)
Damien Geter composed An African American Requiem to highlight the atrocities of race relations in the United States. Commissioned by Portland's Resonance Ensemble, Geter's work is a major musical composition for full orchestra, symphonic choir, and a quartet of African American vocal soloists. This requiem in nineteen movements will honor the victims of past lynchings through hanging, and present-day lynchings by way of police violence. 
Damien's Requiem integrates the Latin Requiem text with contemporary texts. The Requiem Mass, the Catholic liturgy performed at funerals in remembrance of the dead, also has a history of concert performance. Many established composers like Mozart, Verdi, and Britten have set the liturgy to music, in honor of someone who has passed or a catastrophic event in history. As yet, there has not been a Requiem written in honor of African Americans who have lost their lives over the years due to racial violence; this will be a groundbreaking work that we believe can have a tremendous impact on the people of the United States of America. 
An African American Requiem serves as a commentary on the war of racism, whose increasing casualties are left unnumbered and counting. The Requiem will use the traditional Latin text, and will also incorporate spirituals (There's A Man Goin' Round, and Kumbaya), and texts from civil rights activists Ida B. Wells (Lynching is Color-Line Murder) and Jamilia Land (We are living in communities that are like war zones.) 
One movement is dedicated solely to Eric Garner's famous last words, "I can't breathe," and uses no wind instruments but rather a tenor soloist who sings over the roar of percussion instruments to be heard. The heart of the piece, the Agnus Dei, a piece for solo a cappella choir, fuses elements of jazz, gospel, spirituals, and renaissance styles. The Recordare recognizes children who have been killed and uses a line from a poem by Antwon Rose, "I am confused and afraid." The Lacrimosa infuses the Star-Spangled Banner with minor harmonies, orchestrated to feel like a funeral march. The very last movement, In paradisum, infuses the spiritual Walk Together Children. 
About the Artists
Damien Geter infuses classical music with various styles from the Black diaspora, spanning chamber, vocal, orchestral, and full operatic works. Recent highlights include commissions Cantata for a Hopeful Tomorrow for the Washington Chorus, Invisible for Opera Theater Oregon, Buh-roke for the Portland Baroque Orchestra, and String Quartet No. 1 (Neo-Soul) for All Classical Portland and On Site Opera. His piece 1619 appeared with On Site Opera recently as part of theirproduction What Lies Beneath. Geter made his Metropolitan Opera debut as the Undertaker in the Grammy Award–winning production of Porgy and Bess. His other credits include Angelotti in Tosca with Portland Opera, the title role in Errollyn Wallen's Quamino's Map with Chicago Opera Theatre, and the bass soloist in Beethoven's Symphony No. 9 for the Richmond Symphony. Composition premieres in 2022 include An African American Requiem with Resonance Ensemble and the Oregon Symphony and I Said What I Said for Imani Winds. His second opera, Holy Ground, premieres this summer at the Glimmerglass Festival. 
Resonance Ensemble (commissioners of An African American Requiem) is a professional vocal ensemble based in Portland, Oregon, creating powerful programs that promote meaningful social change. The ensemble works to amplify voices that have long been silenced, and does so through moving, thematic concerts that highlight solo and choral voices, new and underrepresented composers, visual, and other performing artists. Under Artistic Director Dr. Katherine FitzGibbon, Resonance Ensemble performs challenging and diverse music, always with an eye toward unusual collaborations with artistic partners such as poets, jazz musicians, singer-songwriters, painters, and dancers from around Portland. Learn more at resonancechoral.org.
Oregon Symphony, led by Music Director David Danzmayr, is multi-Grammy Award-nominated and ranks as one of America's major orchestras. It produces several hundred concerts and award-winning education and community programs each year, while innovating on stage through multimedia series such as SoundSights, Sounds of Home and SoundStories. Celebrating its 125th anniversary in the 2021/22 season, Oregon Symphony is committed to building the audiences of tomorrow through breakthrough artistic programs with a wide-ranging coalition of cultural thought-leaders and musical innovators. For more information, visit orsymphony.org.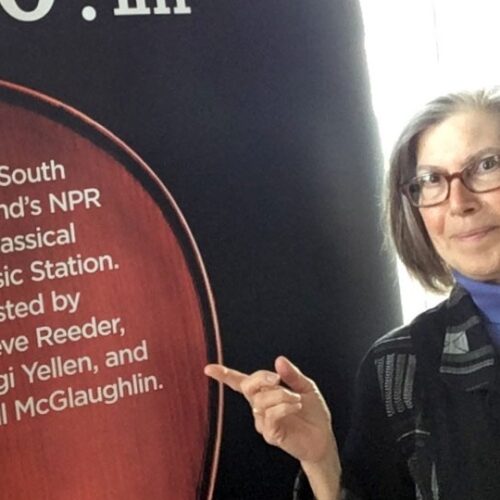 This week, we are saying goodbye to longtime classical music host Gigi Yellen. For more than ten years, Gigi has delighted NWPB listeners with music and commentary, and contributed to many more projects and initiatives. You can read or listen to her work on the Music and Culture page. We wish Gigi a happy retirement, and all the best on her next chapter. Gigi sat down with Anjuli Dodhia to reflect on her career and her time at NWPB.  Continue Reading Gigi Yellen Reflects On Her Time At NWPB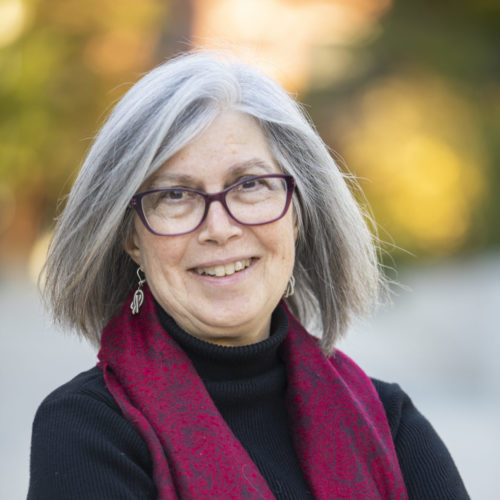 After more than 50 years behind the mic, and 10 years at Northwest public Broadcasting, Classical Music Host Gigi Yellen is retiring. Gigi's last show will be September 27. Continue Reading Gigi Yellen Retires