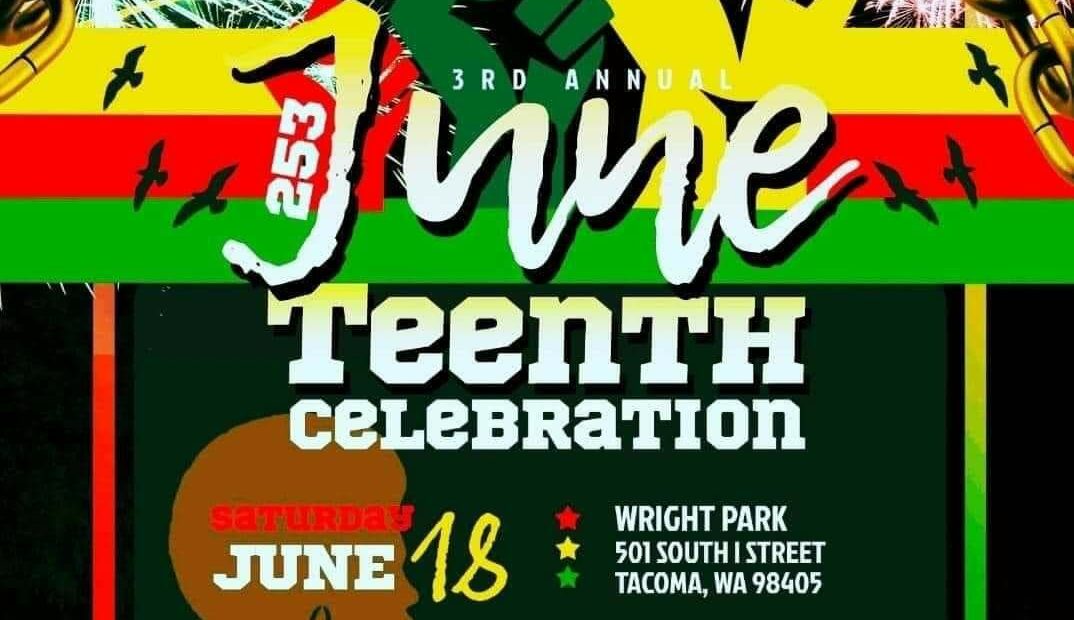 Organizers Of Tacoma's Juneteenth 253 Celebration Seek To Make The Holiday A Memorable Celebration
There are lots of ways to celebrate Juneteenth weekend in Tacoma this year.
"There's no excuse for anyone not to celebrate Juneteenth because our city is going to be full of festivities," says Candace Wesley, one of the organizers of Tacoma's Juneteenth 253 Celebration.
Wesley says one of the special parts of their event is the Celebration Walk, which kicks things off  on Saturday at 11am.
The walk begins at the corner of 10th and I streets, and leads into Wright Park, where the celebration is located. There are food vendors, braiders, an open mic talent show, auctions, and pony rides on the schedule. 
In years past, Wesley says Juneteenth was celebrated in Tacoma's Black communities, but on a smaller scale. Then, the celebrations often took place in people's homes or clubs they might have belonged to. When she was younger, she looked at the holiday as something older people celebrated.
"My mind wasn't able to encompass what Juneteenth really was – being from the Pacific Northwest," Wesley says.
Juneteenth honors and celebrates the day that the last enslaved Black people in Galveston, Texas were told they were free. It was on June 19, 1865, two years after President Abraham Lincoln signed the emancipation proclamation.
Wesley's father was from Texas and she says he helped push her to study and understand this monumental day in the history of the United States.
With an uptick of social and racial injustice in the past few years, Wesley says there has been a growing desire for more recognition of this day.
Then last year, on Juneteenth, President Joe Biden signed a proclamation to make the day a national holiday.
"What makes it different now is it's no longer an in-house celebration," Wesley says. "We are coming together as a community, proudly, unapologetically, to celebrate our freedom." 
James Watson, another event organizer, also has family from Texas. He acknowledged the importance of the holiday across the United States. 
"Juneteenth is special to us, because, growing up in the Pacific Northwest, probably a lot of other cities as well, they really didn't celebrate Juneteenth because they really didn't see what they had to do with them," Watson says. "This is a coming together for, if we're not all free, you know, then nobody's free." 
Watson says he worries about the potential commercialization of Juneteenth and that people who are not Black might profit from the holiday, while forgetting what it is truly about. 
"Slowly, people get comfortable, you know, and they forget the significance, what it was in the struggle," Watson says.
The organizers say Juneteenth is about the difficult struggle for freedom long withheld from Black people. And they are planning this year's events so that they remain in people's minds leading up to next year's holiday.