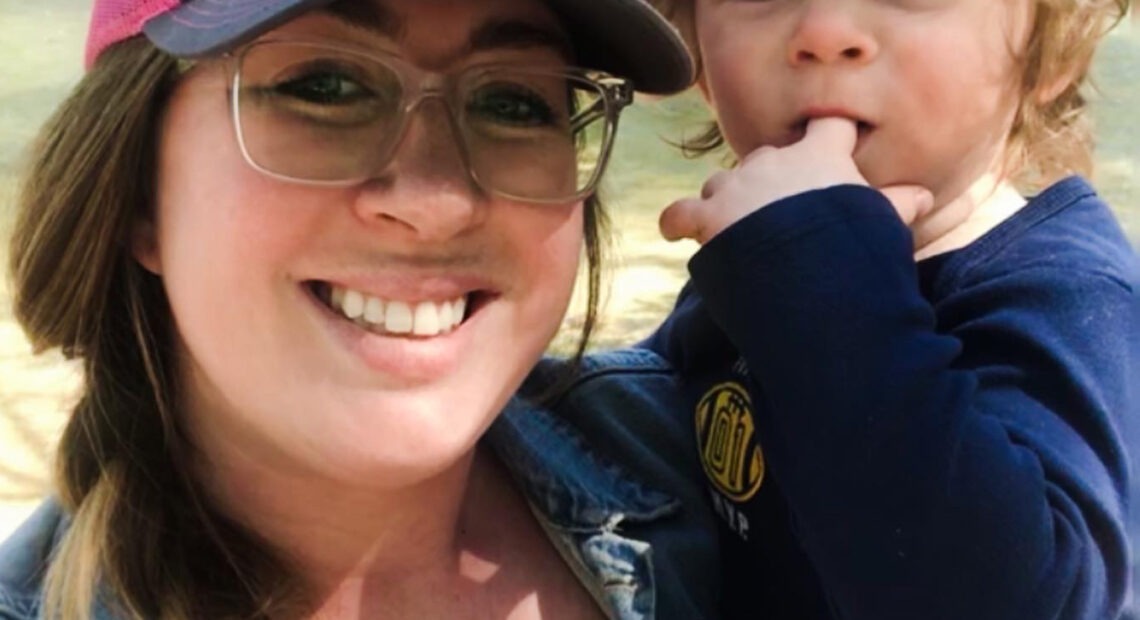 Weighing Their Options: Idaho Women Seek Sterilization, IUDs
This piece was originally published on May 24, 2022.
This report is made possible by the Lewis-Clark Valley Healthcare Foundation in partnership with NWPB, the Lewiston Tribune, and the Moscow-Pullman Daily news. 
When Hannah George heard the news about Roe v. Wade, she thought back to her own pregnancies.
A thirty-one-year-old Boise mother of two, George had two miscarriages. The first was an ectopic pregnancy – a fallopian tube ruptured and required emergency surgery.
George: "I think about if this had happened in 2016, like, what would the doctor do? The doctor literally came into the ultrasound room and rushed me across the street to the hospital. The surgery had to happen in like, the next 20 minutes, or I was gonna die."
Her second miscarriage required "D&C" — a type of procedure also used for abortion care.
Now, George says she fears what could happen to pregnant women who need of emergency care that could be classified as an abortion.
In Idaho, the trigger law banning abortions past six weeks has an exception for saving the life of the mother. But it also allows family members of a fetus to sue providers for twenty thousand dollars if they break that law. 
Abortion rights advocates say that private enforcement will result in doctors waiting too long to provide life-saving care. The ban has yet to take effect following a lawsuit and a stay by the state's Supreme Court.
George says she's looking into tubal ligation, where the fallopian tubes are tied, cut or blocked to permanently prevent pregnancy. But she isn't sure if she'll be able to get it; some doctors refuse to provide the service to women depending on their age and partner's preference.
George isn't the only one. Andrea S., who asked not to use her full name because she worries it could affect employment options, decided to be sterilized after the state Legislature introduced the trigger law.
Andrea is in her early thirties, lives in Boise and never planned to have children. But she liked the intrauterine devices, also known as an IUD, that she'd used since her early 20s. She wasn't in a rush to get surgery, until the newest law was introduced.
Andrea: "For me, it felt especially violating to have that twenty thousand dollar bounty on it, because it made me feel like I'm a business prospect for someone."
Her decision also stemmed from uncertainty about whether an IUD would be accessible or affordable in the future. IUDs are generally covered by the Affordable Care Act, but the increase of laws restricting abortion has made her worry that birth control could become illegal or unaffordable. IUDs can cost an upwards of one thousand dollars without insurance.
Unlike some other women, Andrea didn't have trouble convincing her doctor to do the procedure. She had a consultation for the removal of her fallopian tubes in March, and the surgery in April. 
Since then, she's turned to Twitter to help others seeking sterilization — privately sharing information on the procedure, and the name of her doctor with women hoping for the same thing. 
Another Boise resident, Jennifer Adkins is a thirty-year-old mother. Because of the ruling, and what happened to her best friend, she's considering putting up with severe side effects she experienced on birth control.
In an initial message, Adkins wrote, "My best friend had to have an emergency C-section at twenty five weeks due to severe preeclampsia. She lost a very wanted baby. She could've died herself."
While using an IUD, Adkins once bled for fifty days before having it removed. Other birth control methods didn't cause bleeding, but gave her the other side effects. Now, she's looking at going back to an IUD because of how long they last.
Like Andrea, Adkins worries her access to birth control may be limited in the future — and, despite wanting more children, also won't risk leaving her husband and seven-month-old son without her. 
Adkins: "The other part is, I can't make those types of risks, too. Because I already have a child that I need to take care of."
This report is made possible by the Lewis-Clark Valley Healthcare Foundation in partnership with Northwest Public Broadcasting, the Lewiston Tribune and the Moscow-Pullman Daily News. 
Produced with assistance from the Public Media Journalists Association Editor Corps funded by the Corporation for Public Broadcasting, a private corporation funded by the American people.