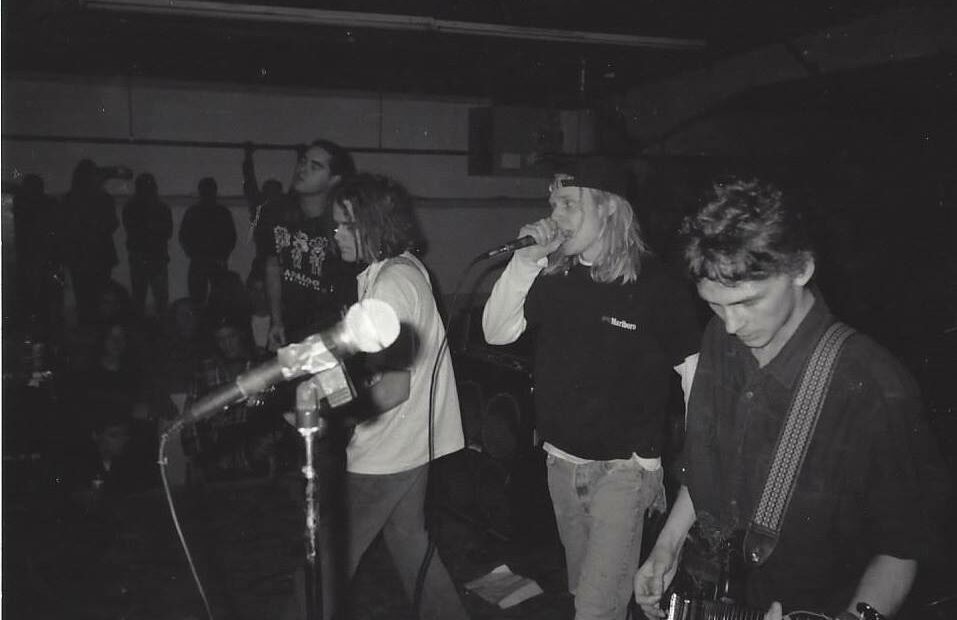 All Ages Documentary Show Tri Cities' Unique Role In Grunge
In the eighties and nineties the Tri-Cities played a unique role in the alternative music scene. The All Ages Show documentary features music and musicians from that time.   
Tony Moser decided to make the documentary about the early days of alternative music and how the Tri Cities played a role after finding an old flyer his mom saved for over 30 years. 
 "And so I was unboxing one of the boxes. There was the Small flyer where they shot the MTV PSA at the Hoe Down…the two bands two bucks. 
Moser lived in Kennewick and listened to the alternative, student run radio station KTCV 88.1 That's where he learned about the live shows. Back then, promoters were able to rent venues for a small deposit and hundreds of kids would come. 
Pete Greenburg was one of those promoters with Latent Print Records. He got his start in the Tri-Cities.
 "You know you would promote the shows by handing out flyers to anyone and everyone that would look like they would fit into that scene or could be possibly interested. Drive down the street posting up poles…just taking your 11 by 17's and putting them up in any store that would let you put them up."
The flyers Greenburg made were hand-drawn, with copies run at the local Kinkos.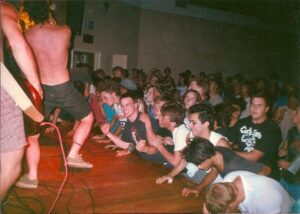 Diddly Squat and mosh pit
The shows had a wild feel, with a rampaging mosh pit, and fights at the door. 
"If you consider it that it is not adults driving this…this was teenagers and young 20 somethings. Who said 'we see a cultural void, we see something missing. And the only way it is going to get here, is if WE do it.'"
In a small, square, cinder-block building called the Hoedown Center, the local VFW,or Grange Hall; teens and young adults crammed into the dark, smelly spaces. The mosh pit was up by the stage and the stragglers would hang out outside.   Green Day  and The Screaming Trees played  here. And local legends like Small, were born in the Tri Cities.
Lady Bird by Christ Fuller.
 "Small was a huge one, you know they were the first ones that made it to MTV……""And back then if you made it to MTV, you made it. Loudermilk was the only one that made it out of here that got a record contract. And then there's Nate Mendel, from Diddly Squat, which was obviously his first band. He's in Foo Fighters"
Now, red-tape and liability insurance make hosting shows too expensive for many young promoters. Streaming services give artists the ability to upload music to the world without all the issues.
Filmmaker Tony Moser says that he talks to bands all the time that are still around from the old days. 
"The biggest gripe that I got, from bands is that there is really no place to play, there is really no bands that start, if there are no new bands, there is no new music, and music kind of dies"
Moser's film, All Ages Show, premieres  in the Tri-Cities June 25th  and screens in Walla Walla in July. And Moser is entering the documentary in the film festival circuit.