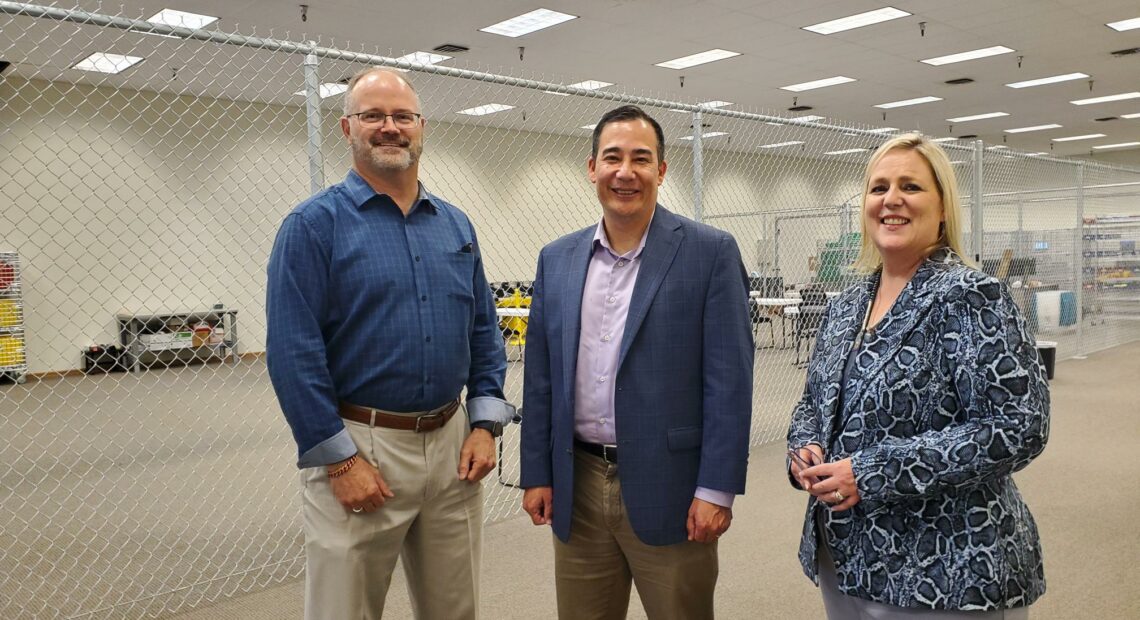 WA Secretary Of State On Cyber Threats And Cyber Security
Washington Secretary of State Steve Hobbs is calling attention to election issues, particularly cyber threats. Hobbs is making cyber security a priority.
Secretary Hobbs secured extra funding from the state this year to hire more staff and double their cyber security budget. Former Secretary of State, Kim Wyman, advised Hobbs that cyber attacks were increasing.
 "When I talked to Kim Wyman, before she left she had mentioned there's 3000 cyber attacks right now against not just the state, but against, you know, local governments, which of course, like I mentioned, local governments run our elections."
To combat this, auditors use a system called ALBERT to monitor the network for cyber attacks. ALBERT looks specifically for connections to known malicious sites in order to alert counties and enable them to respond. ALBERT cannot change data, monitor or record the contents of the data. It simply watches where traffic is going.
Benton County Auditor Brenda Chilton explains that ALBERT is used to monitor county voter registration systems. 
"We do have systems that are and need to be connected to the internet, primarily our voter registration system. Federal law requires all states to have a statewide voter registration database. All 39 counties in Washington are connected to this singular database that is managed through the Secretary of State's office."
Because this voter registration database  is connected to the internet, it is vulnerable to cyber attack or ransomware attack. 
However, and this is important to understand, election machines and tabulations are not connected to the internet. The election machines use an "air gap" meaning they tabulate in a closed system. 
Another important tool used in cyber security is the ERIC system. ERIC tracks voters across state lines. Member states submit voter registration information and motor vehicle registration data. The ERIC system is used in 32 states who share when a voter has moved, and becomes a new potential voter in another state. Kim Wyman explains something else they do: 
 "What they also do after an election cycle they get ballot returns and they compare that…and then they pass on to the states when it appears there are individuals that have voted more than once. And we have had 6 or 7 over the last 6 or 8 years…"
In Benton County no one has been charged with fraud in 8 years according to Chilton. Voters can be assured that counties are monitoring to be sure that fraudulent votes are NOT getting through. 
"That's where the focus is currently in our office. That's why we had the budget that I submitted that got passed. It's increasing cybersecurity, combating misinformation, disinformation and voter education and outreach."
Secretary Hobbs wants Washington residents to have confidence that they are combating threats and stopping fraud in the state. And his office is using this time to inform people on how they are doing that.