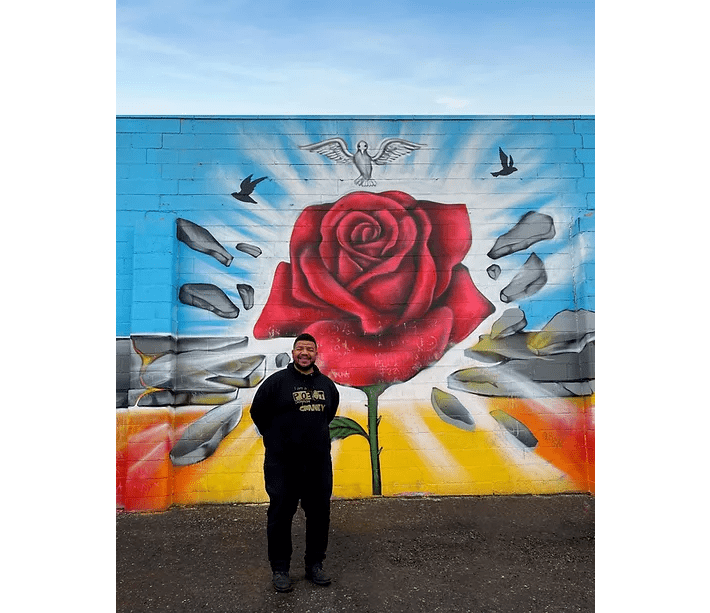 Eastern Washington's 'Poet Laureate' Hands Off Legacy
Eastern Washington's 'unofficial' Poet Laureate, Jordan Chaney,  is leaving the state to explore new endeavors. A farewell show with the new directors of the Urban Poet's Society is planned. He spoke about what's next for the Society he founded. 
Jordan Chaney, better known as The Poet Jordan, is a spoken word poet who has performed internationally. 
Chaney made an impact on the region with his work with The Urban Poets Society, by encouraging the next generation of performers in the BIPOC community. In a rural area with population of less than 2 percent black and under 11 percent for all minorities. He's also known for social justice work including serving on Governor Inslee's commission investigating police use of force. 
Chaney is planning a goodbye event.
"This is the reinvention of the going away book release birthday party that I plan to have in March of 2020 but, as we all know, the pandemic came and I had to cancel everything."
Chaney is handing off The Urban Poet's Society to husband and wife CO-CEO's Bryan and Daishaundra Nicole Hearne. They plan to continue the work of Urban Poet's Society and expand on it. Here is Daishaundra:
"We wanted to add an entire other organization onto the organization for people that are 18 and over and that want to continue to do art  and want to continue to have spaces and safe spaces and avenues to be able to be passionate and be proud of the art that they create and who they are."
The Storyteller event will feature poets, musicians, and other folks to showcase the talents of the area. Bryan Hearne explains.
"We're hoping to have people in the Tri…particularly people of BIPOC descent here take advantage of the opportunities that will be providing to basically shine a spotlight on art and culture here."
The Storyteller event will be at The Space in the Uptown in Richland this Saturday.