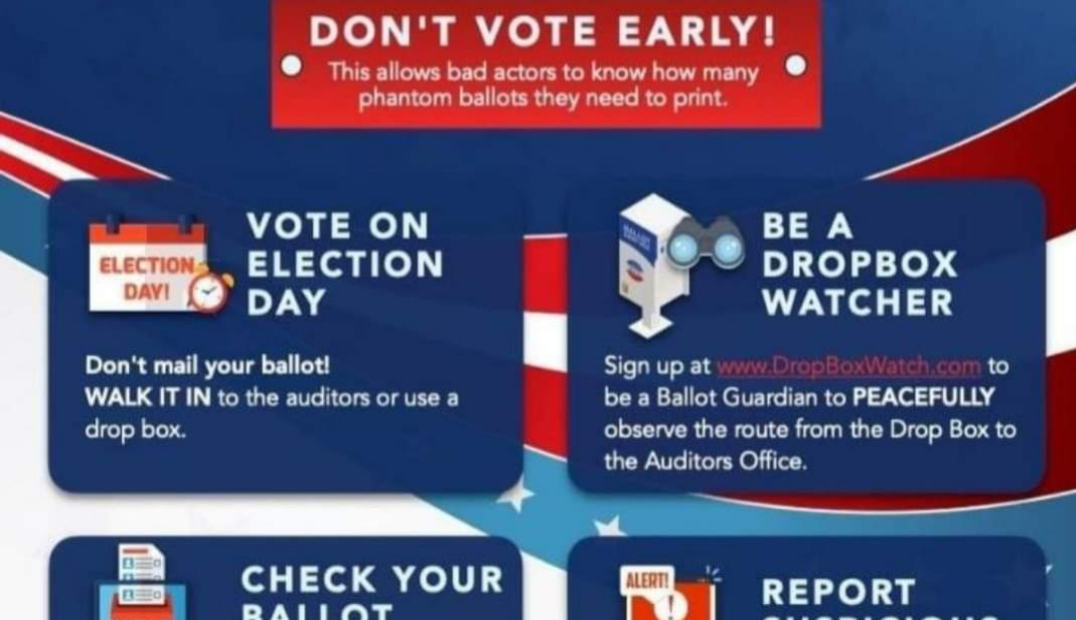 WA Elected Official Shares Malinformation About Voting
State Representative Brad Klippert has been using his Congressional Campaign social media account to encourage people to monitor drop-boxes and report suspicious activities. 
Representative Klippert shared a FaceBook post from a group called Drop Box Watch that calls for volunteers to sign up to watch ballot drop boxes across the state and send reports of "suspicious activity."
Klippert says he doesn't know who was running the web site nor what's was being done with the information reported:
 "I have not contacted that organization. But the information that they have shared with me that I shared with you made sense to me with all the research that I've done."
Klippert is running in the 4th Congressional District to replace Dan Newhouse. Newhouse is one of 10 House Republicans that voted to impeach Donald Trump. Klippert has been repeating the debunked conspiracy that the election was stolen.
The primary election is August 2nd and Washington voters currently have ballots in hand. 
Klippert's Facebook post includes an email address to send in reports and a QR code to scan to receive training on watching drop boxes. Even though Klippert has not verified who is running the web site, Klippert still maintains that he would share what he deemed suspicious activity to the organization. 
Another part of the Facebook post advises people to not vote early and talks about phantom ballots. 
Benton County Auditor Brenda Chilton says she was alerted about this post that Representative Klippert and others have been sharing. Chilton says that monitoring the elections is legal and they have a system in place including having paid observers to come and watch the process. Chilton says this is mal-Information. 
"Mal-information is designed to disrupt the process by intentionally spreading  information that's not true, and so you know some of this, I mean like this, you know, this allows bad actors actors to to know how many phantom ballots, they need to print and that does it doesn't even begin to account for what actually happens in the system right…"
Voters are only allowed to vote once and signatures are verified. 
Chilton is aware of efforts to monitor the ballot boxes and has had people contact the auditor with plans to follow around election workers as they pick up ballots. This is legally allowed under election laws in Washington. Also allowed is dropping off ballots for other people. 
The web site that Representative Klippert shared is marked private by the web hosting company EPIK.com. A spokesperson with EPIK.com in an email
"I apologize but we cannot give out Registrant data without their permission, or a court order from your local authorities." 
Voters who feel unsafe at the ballot boxes should call law enforcement and contact the auditor.