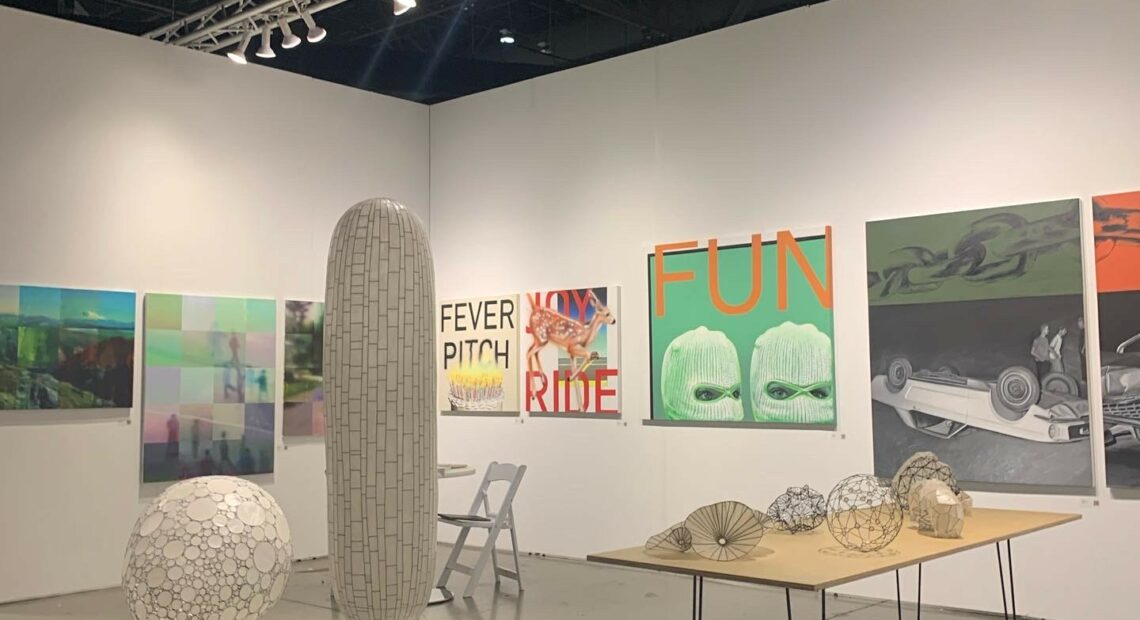 Geheim Gallery Brings Contemporary Art To Bellingham
Geheim Gallery introduced Seattleites to artists from Bellingham this weekend. Lauren Gallup caught up with the owner and an artist at the Seattle Art Fair. 
Jackson O'Rourke started Geheim Gallery in October 2020. He says he wanted to provide a space for contemporary art in Bellingham.
Oil painter Wendelin Wohlgemuth, whose work was on display in Geheim's art fair booth, says having a gallery in his hometown is a big deal.
"There really is a void, especially for contemporary kind of figurative painting in a small town, like Bellingham," Wohlgemuth says.
O'Rourke, who is also an artist, says he's seen increased sales during the pandemic —
"Because people were at home, staring at their walls," O'Rourke says.
He wanted to parlay that success into a new space to bring artists together.
"I really hope Bellingham in general just looks forward to like doing more art stuff, and hopefully new gallery opens … competition breeds interest," O'Rourke says.
Geheim Gallery is currently displaying work from four Western Washington University students.