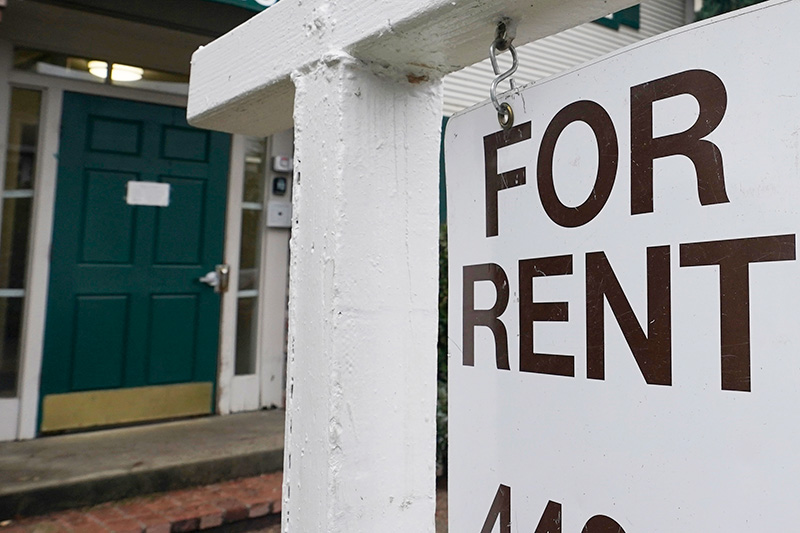 Nearly One Third Of Homes In US Purchased By Investors, New Study Reveals
Research from Harvard recently confirmed that investors are buying up homes to make money.
Alexander Hermann, one of the lead researchers of the State of the Nation's Housing report, says the data show lower income households are being locked out of home ownership by high costs.
"Investors have moved rapidly into the single-family market since the pandemic began. And given the extremely limited supply of housing available for sale, these investor purchases can significantly reduce home buying opportunities," says Hermann.  "And that's especially true for first time homebuyers, and more moderate-income households."
Hermann said, this year, 28% of home sales went to investors, up from 16% prior to the pandemic. He says a disproportionate number of homes sold to investors are lower cost homes that are "flipped" and sold at higher prices. Or they're rented out, taking them out of the buyers' market.
Hermann says in Boise, Seattle, and Portland, almost a quarter of single-family homes were sold to investors last year.
The data reveals a racial gap in home ownership
Rising housing costs, affordability challenges, and home supply shortfalls are affecting the entire nation. Those problems are worse for people of color.
Harvard University's latest State of the Nation's Housing report found 72% of white households own homes. That compares to 61% of Asian, 57% of Native American, 48% of Hispanic, and 42% of Black households. Researcher Alexander Hermann says the differences persist regardless of income level.
"Houses of color and Black households in particular, derive a higher share of their wealth from homeownership, right, but have been systematically locked out of the homeownership market over the years," he says.
Hermann says policymakers can do more to incentivize residential construction of all kinds. That could include adjusting or eliminating land use policies that constrain residential construction, especially multifamily units.
A bill to create high density housing near transit centers in Washington is currently in committee. It has not yet been passed by the legislature.
Under the recently passed Senate Bill 608 in Oregon, landlords cannot increase the rent during a tenant's first year. After that, rent prices can only be increased by 7% plus inflation.