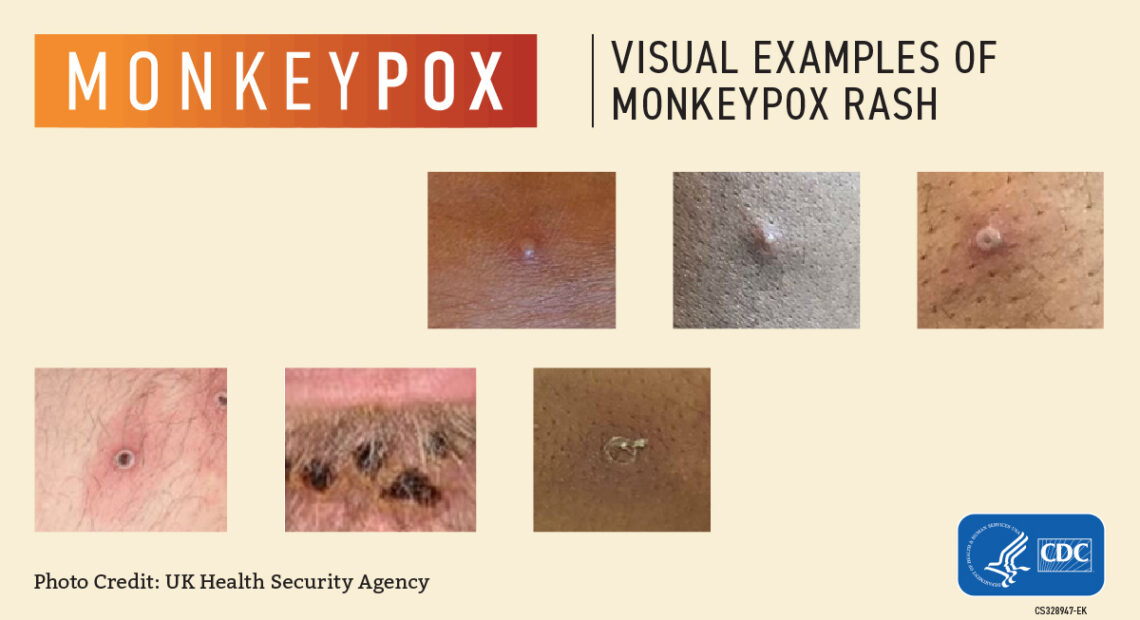 Vaccine Supplies Limited As Monkeypox Cases Climb in Washington
Though no cases of MPV, also known as monkeypox, have been confirmed in Whitman county or north central Idaho, health officials say cases in Washington have been roughly doubling each week.
As of Thursday, there were 166 confirmed MPV cases in Washington, most of which were in King County.
Whitman County briefly announced a positive case Wednesday, but retracted the statement later that day after news the lab had received conflicting results and would be running additional tests.
Currently, states are in the process of receiving limited supplies of the Jynneos vaccine, approved for adults ages 18 and old, from the federal government.
"There's a very small amount of it available," said Whitman County Public Health director Chris Skidmore. "So they've pulled some out of the national stockpile, specifically to allocate out to areas that have been hit with confirmed cases."
Idaho, which currently has six identified cases, was notified Aug. 1 it was being sent an initial 560 doses, said Public Health – Idaho North Central District director Carol Moehrle. Twenty doses are expected to be sent to the north central district, which encompasses  Idaho, Latah, Lewis, Clearwater and Nez Perce counties.
Those have not yet arrived, though Moehrle said she hopes they may be there by the week of Aug. 8. Because of limited supplies, patients in Idaho must test positive for MPV before becoming eligible for the vaccine. Though vaccines are generally preventative, the vaccine can also reduce the severity of the infection.
"Once it's confirmed with lab tests, it's not just 'Oh, I think you have it, I see spots, or I see pustules' — it's really confirmed with lab results," Moehrle said. "Then that person could qualify for the vaccine."
In Washington, the vaccine is being offered to a limited group of people who have either contracted the virus, or been exposed to it. State officials are currently working to expand that group to people who are at high risk for exposure.
So far, the state has ordered and distributed more than 6,800 doses of the Jynneos vaccine, said Michele Roberts, assistant secretary for prevention and health at the Washington Department of Health.
That amounts to more than 95% of Washington's first two rounds of federal allocation, she said. The state is set to receive an additional 17,000 doses, which will be separated into three waves over the next four to six week.
"Right now, we are adopting a first-dose prioritization strategy to ensure we can deliver vaccines to as many people in high risk populations as possible," Roberts said. "And then we would provide second doses, recommended 28 days or later, as more vaccine become available.
Less than 5% of vaccine supplies are being held back for redistribution among tribes and counties with new cases, she said.
MPV can start with flu-like symptoms, before progressing to a rash of small red bumps. Those bumps later become fluid-filled and eventually turn to scabs that fall off.
Right now, the public has the power to limit the spread of the virus, which is most commonly spread through direct skin-to-skin contact, said Dr. Tao Sheng Kwan-Gett, chief science officer for DOH.
"With MPV, what we do can make a difference. And it's not just vaccine," he said. "If you have a rash that you're worried it's new, and might be monkeypox, then it's really important for prevention that you avoid direct skin-to-skin contact with other people until you have a chance to have it checked out by your health care provider."
Though it often spreads through sexual contact, MPV is not a sexually transmitted disease and can spread through any direct skin-to-skin contact, especially with infectious rashes, scabs or bodily fluids. It can also spread through touching objects, clothing, bed linens or other items of someone with an infectious rash.
Though less common, the virus can also spread through respiratory droplets and prolonged face-to-face contact.
MPV usually clears on its own within two to four weeks. However, people most at risk of developing serious illness include immunocompromised people, children and pregnant women. Some people at high risk for developing serious illness are eligible for the antiviral tecovirimat, or TPOXX.
According to the CDC, brief interactions that don't involve physical contact are not considered high risk.
So far, MPV has disproportionately affected sexually active gay and bisexual men, but is in no way limited to those groups, said Dr. Umair Shah, secretary of health for the DOH. MPV's spread is linked to behaviors that are not specific to sexual orientation.
"The one that obviously everybody is thinking about is HIV and AIDS. That is such a critical learning lesson 40 years ago for us in this country," he said. "This is a human disease, and it's not limited to any community."
This report is made possible by the Lewis-Clark Valley Healthcare Foundation in partnership with Northwest Public Broadcasting, the Lewiston Tribune and the Moscow-Pullman Daily News.