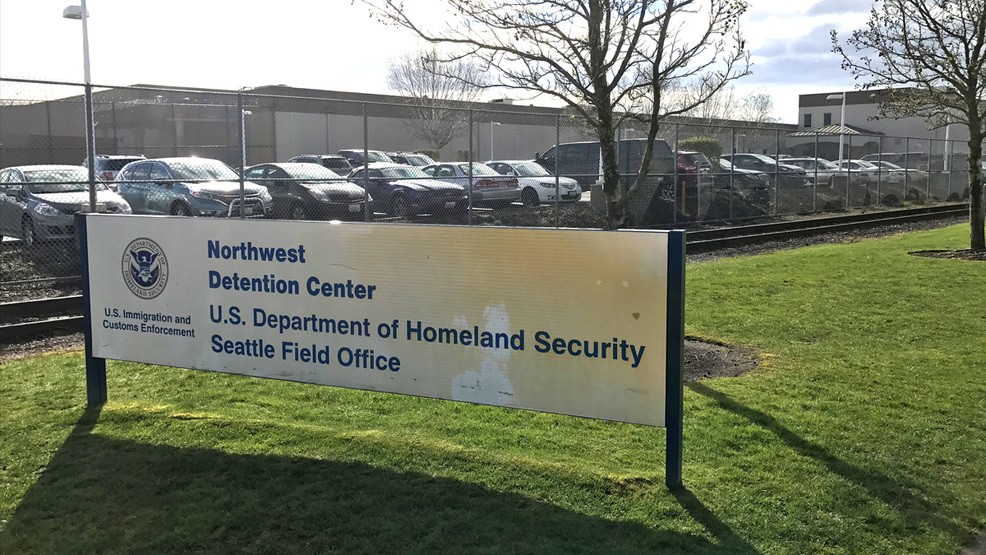 Immigrant Advocates Express Concern Over Pending Deporation Of Person Detained In Tacoma
Immigrant advocacy group, La Resistencia in Tacoma, has started a petition to block the pending deportation of a person detained at the Northwest Detention Center. 
Ivan Sanchez has various medical conditions. His attorney, Brian Wolf, argues Sanchez would not receive proper care were he deported to Mexico. 
"He is going to have great difficulties as a recent arrival, as a recent deportee to Mexico in accessing medical care," Wolf said.
That's in part because Sanchez hasn't lived in Mexico since he was five years old.
"So getting established and getting an ID and residence and getting enrolled in the Mexican health care program — those are all things that are going to take a long time," Wolf said.
Sanchez takes prescription medication for a number of mental and physical health conditions, which Wolf says has been exacerbated by his time in detention.
Maru Mora-Villalpando of La Resistencia said Sanchez also fell in detention, which has left him using a wheelchair or cane to move. 
"While in detention, he fell, and he was taken to the hospital," Mora-Villalpando said. "And he had to have back surgery."
Sanchez has been detained in Tacoma since December 2018. 
He is facing deportation because he has no legal status in the United States. As explained in Sanchez's motion to reopen and request his stay of removal, most of his immediate family has lived in Washington state since the 90s, when he was brought to the country as a child.
Sanchez has a criminal history, which means he does not qualify to seek asylum or withholding of removal under I-589, but instead must seek to stay under the Convention Against Torture. His attorney, says they would have to prove that Sanchez would have a 50% chance of facing torture in Mexico.
"It's a much more difficult case to win, generally speaking," Wolf said.
Wolf had filed a motion for a stay of removal, which was denied. 
The Immigration Judge, the Board of Immigration Appeals, and by the Ninth Circuit Federal Court of Appeals denied his application to stay under the Convention Against Torture. The motion to reopen his case is pending at the Board of Immigration Appeals.
Because the Board of Immigration Appeals denied the stay of removal, Immigration and Customs Enforcement can move forward with the deportation. Mora-Villalpando and Wolf said Sanchez underwent another back surgery at Harborview Medical Center earlier this month. Wolf received communication from ICE that Sanchez's deportation was on hold as he underwent surgery.
According to La Resistencia, as of this past weekend, Sanchez has been returned to the detention center.