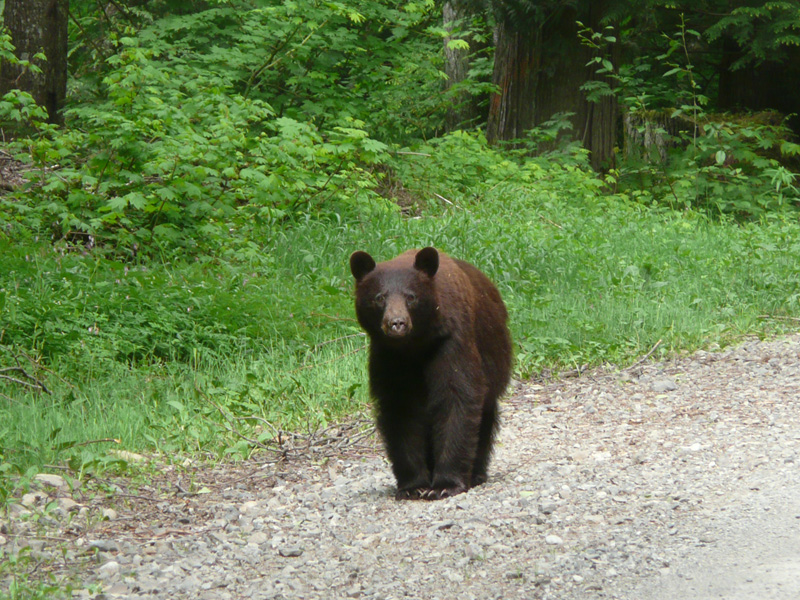 Bear Sightings Up As New Residents Move To Rural Washington
With the Colville National Forest, Salmo-Priest Wilderness Area, and Lake Roosevelt, northeastern Washington is a popular place to explore. But more people recreating and  new residents moving in means more bear sightings.
Candace Bennett is a Wildlife Conflict Specialist for the Washington Department of Fish and Wildlife. 
She says with each interaction, her agency is learning more about how wildlife and humans interact, and how to mitigate the issues.
"Whether it's, hey, you have a garage that you can put your trash in before you put it out the morning that garbage goes out. Or even if it's, hey, it's actually good for the birds if you pull your seed feeders down from April until November. So we're doing that on an individual basis as those calls come in," she said.
You can visit the US Forest Service website to learn how to be 'bear aware.' If you see a bear or snap a picture of one on your trail cam, be sure to let your local ranger station know. It helps them track wildlife in the area.