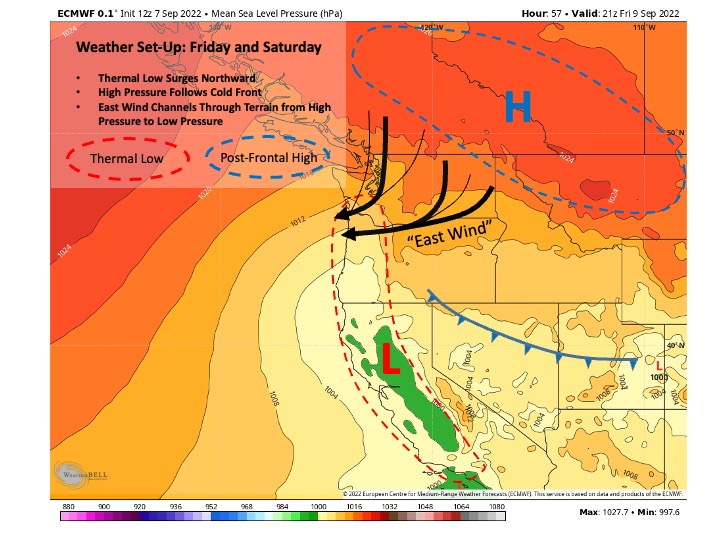 Weekend Wind Event Poses Wildfire Risk
The Washington Department of Natural Resources is warning of a potential increase in wildfire activity across the state this weekend. Red flag warnings have been issued in every county west of the Cascade crest. 
Sustained winds paired with high temperatures and low humidity, could create a perfect storm for wildfires according to Matthew Dehr, a wild land fire meteorologist for the Washington Department of Natural Resources.
"This is going to be the highest fire danger that areas west of the Cascade crest have faced this year, and likely the highest fire danger we've seen west of the Cascades since Labor Day of 2020," Dehr said. 
He said winds could gust up to 40 miles per hour in the Columbia Gorge and Cascades.
"We're asking people to be very cautious with what they're doing in the outdoors this weekend, Friday through Sunday, not starting any fires is key to limiting the magnitude of this event," Dehr said.
Power companies in Oregon have already sent out potential shutoff notices, according to the Associated Press.
Dehr said there have been discussions about de-energizing power lines in the Columbia Gorge that could potentially blow over in a wind event, but these lines could be re-routed to other, active lines, and there are no outages planned.
Beyond the concern for new fires, Dehr says smoke from current fires in other parts of the state, like the North Cascades, will spread into the west side.
"They are going to play smoke over the Puget Sound region really for the first time this year," Dehr said. "So you will notice a decrease in air quality as we work through this weekend."
Area residents can monitor air quality conditions on the Washington Smoke Blog.