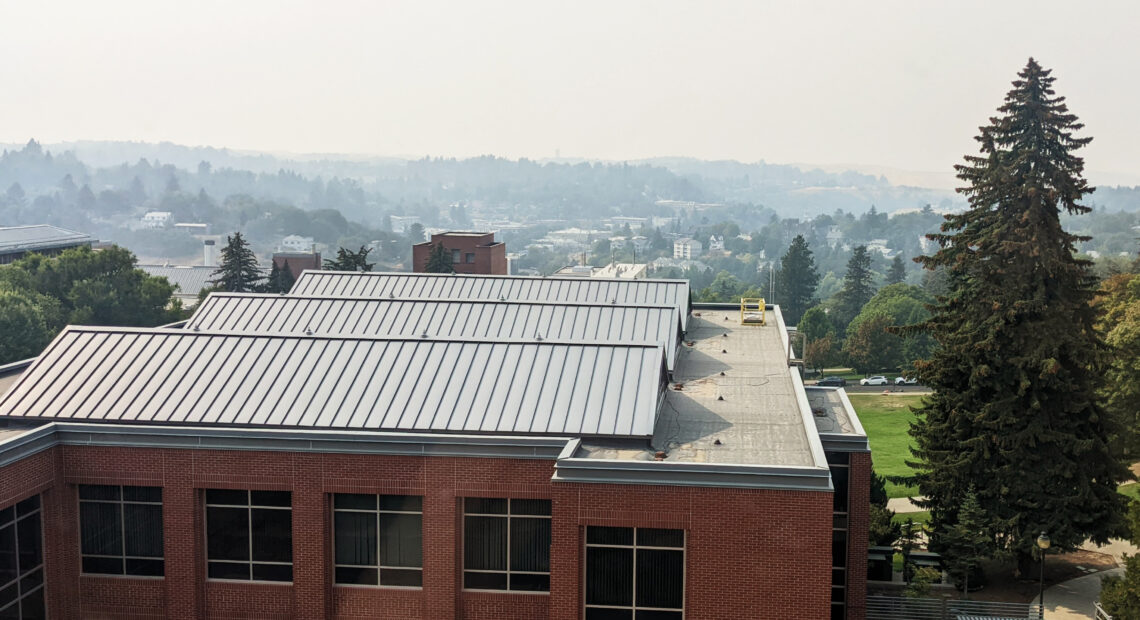 Guide: How to Keep Lungs Healthy, Happy During Fire Season
As smoke from wildfires clouds skies in the Inland Northwest, experts say everyone should be taking precautions for their health — even if they aren't feeling symptoms.
Although people with asthma, COPD and other conditions that affect breathing are most affected by smoke, Dr. Pranabh Shrestha, a pulmonologist at Gritman Medical Center, said everyone should be taking precautions when the air quality index reaches 150 or higher.
Lewiston's air quality was 170 on Tuesday, and is expected to be above 100 until Thursday. In Moscow, the air quality index reached 168 on Tuesday, and is expected to stay just below 100 the rest of the week.
"All of us, I think, we'll have to take precautions at this level. That's what I would want to indicate," Shrestha said. "And also not waiting for the symptoms to appear before paying attention, because even if you're not having symptoms, it can still increase the risk of adverse events including heart attack." 
Air quality is measured on a scale from 0 to 500. Zero to 50 is "good," 51-100 is "moderate," 101-150 is "unhealthy for sensitive groups," 151-200 is "unhealthy for everyone," 201-300 is "very unhealthy" and 301-500 is "hazardous."
Shrestha says staying indoors and avoiding strenuous exercise is recommended above 150. But if people have to work outside, they should wear a well-fitting N-95 mask. Children who have trouble wearing a properly fitted mask should stay indoors, he said.
"(Don't just wait) for the symptoms to develop before being careful," he said. "Anytime you smell smoke, you should stay indoors."
High efficiency particulate air filters are also helpful to use in homes, but if someone doesn't have one they should be especially careful to keep doors and windows closed, and create a "clean room," said Sherise Bruce, environmental health director at Public Health Idaho — North Central District.
"You pick a room that's large enough for everyone in the house, and close all the windows and doors to prevent any smoke from coming in," she said. "Then keep cool by running fans or air conditioning units. If an air conditioning unit is being used, make sure it's on the recirculation mode to avoid bringing the outside air."
People trying to maintain their home's air quality should avoid activities that could generate smoke or particulates like cooking, smoking, burning candles or vacuuming.
*This report is made possible by the Lewis-Clark Valley Healthcare Foundation in partnership with Northwest Public Broadcasting, the Lewiston Tribune and the Moscow-Pullman Daily News.