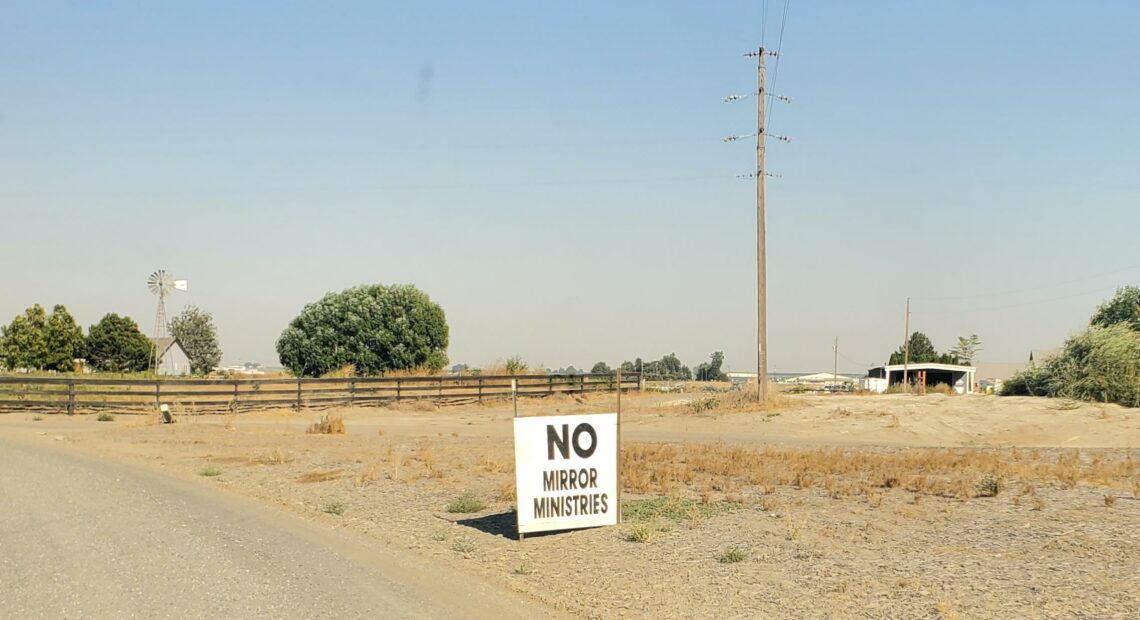 Breaking Ground For Healing: Esther's House Will Help Child Victims Of Sex-Trafficking In Tri Cities
A non-profit religious group held a symbolic ground-breaking in rural Franklin County for a first-of-its-kind in Washington home for teenaged sex-traficking survivors. The program is through Mirror Ministries and is called Esther's House.  
Driving there you'll pass corn fields and haystacks. It's a long way from services and businesses. This home will help child survivors of sex-trafficking, no matter their gender, with support services to address the emotional and physical after effects of trauma.  Before, survivors were sent far away from families to receive care. 
And by some of the signs on the road to Esther's House, some don't want them here. Signs read, "No Mirror Ministries," and they're visible all along the route. 
Executive Director of Mirror Ministries, Tricia MacFarlan, says, "It is hard work, there's always going to be some pushback in some way. Our community has let these kids down. Our community is also coming together to bring these kids healing."
MacFarlan knows about the contentious hearings, the fighting over the location, the statements from residents and County Commissioners against this facility. 
"Most of it comes down to lack of understanding or miscommunication. So we just keep trying to build bridges, make friends, and help people understand really what it is that's going on, what we're doing and who we are. So we've actually had a lot more volunteers and donors because they've seen some of those things, and they wanted to get involved."
Some residents of Franklin County have been very vocal against the home. The Commissioners voted down the original location. Here's Chairman Clint Didier, back in August 2021. 
"I have had numerous calls from constituents…about zoning areas about Mirror Ministries down there. There are people already concerned about that. And the neighbors don't want it."
Didier did not want the homes located in Franklin County. He preferred them to be across the river in Benton County.
MacFarlan says, "Our mission at Mirror Ministries is to reflect the grace of God to victims and survivors of sex trafficking here locally in the Tri Cities. And we do that through education and prevention, restoration and aftercare."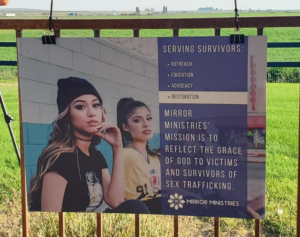 MacFarlan leads a prayer as they plant and dedicate a tree on the property.
"We dedicate this land to you Lord God, and everything that will grow on it, whether it will be trees or grass or children Lord, small animals and big hearts…"
Five girls will live in the first home this winter with around-the-clock supervision, equine therapy, and on-line schooling.Two more homes are planned for the property. 
I'm Dori Luzzo Gilmour.
24-Hour Local Number to call for help
Advocate Hotline (509) 212-9995 is available 24/7 for victims, survivors, and their friends and family