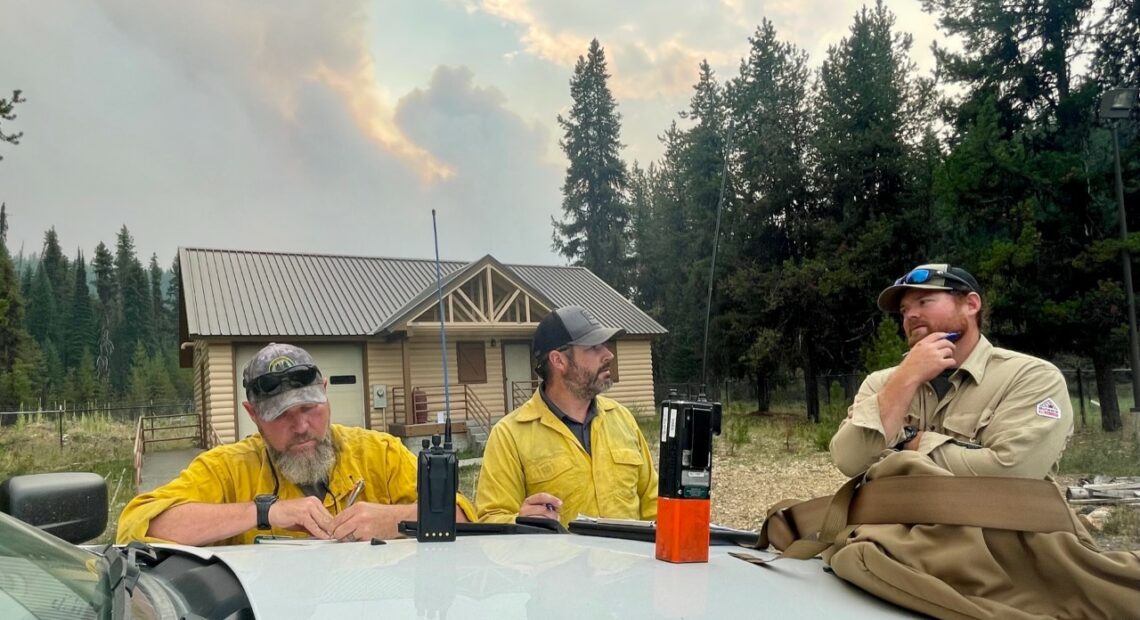 Recent Rain Tames Idaho Wildfires
After burning more than 15,000 acres, the Williams Creek Fire near Orogrande, Idaho is down to a smolder. The nearby Twin Lakes fire is smaller, about a thousand acres. 
Ashley Sites, a fire management officer for the Forest Service, said both received about half an inch of rain this week.
"We have our protection in place if the fire gets active again, around the community of Orogrande in that area," he said.
"And in the meantime, we'll have people working on fixing up the roads, repairing damage from when the fire came through."
A drone was sent out to survey damage from the two fires. 
Smoke from the fires has moved out of the region, for now, but Sites said it's likely to return. 
Sites said despite cooler and wetter fall weather on the way, now is not the time to let our guard down.
 "You know, August and September are really the times, the months of the year we have the most fire growth, not necessarily the most ignitions or starts, but most of the acres that we burn are August and September," he said.
Sites said wildfires should start tapering off as the days shorten in the fall. Less sunlight, cooler weather, and rain will help. But he says we can get large fires into October, especially if autumn is hot and dry. 
Sites said most wildfires ignited in September and October are caused by humans, rather than lightning.