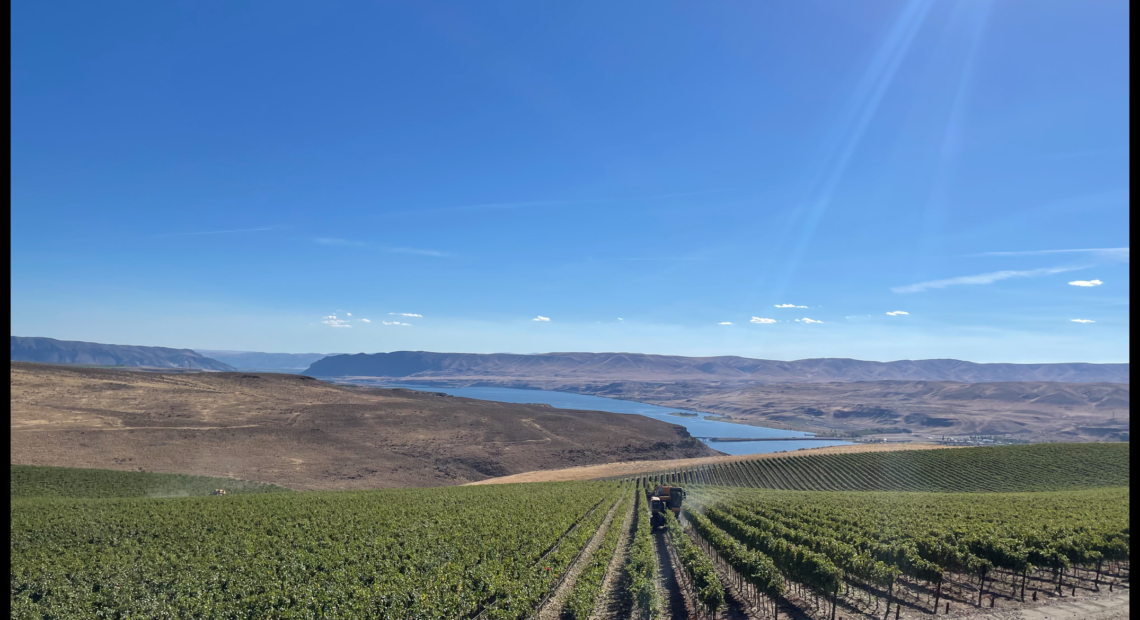 Washington Wine Grape Harvest Could Be "Biggest Yet"
This year's wine grape harvest is about two or three weeks later than usual, said Vicky Sharlau, executive director of the Washington Wine Growers Association.
"I think this time of year, growers are worried about just about everything from fire, to wind storms, to early frost, and even being able to not get enough help. So I mean, this is really a critical time," she said.
Sharlau said the wet spring allowed large clusters to form for both red and white wine grapes. 
"We're looking at a really high quality vintage and it could be the largest we've ever seen," she said. "It just really depends completely on Mother Nature between now and the end of October."
Sustainability "key trend" for Washington wine industry
"It's a rigorous process and we've got growers that are really excited about going through the process because we know that overall, Washington State's really got the perfect climate for growing grapes. So this will help us continue to prove to the consumer that we are the perfect climate for wine and that we can add a certification to that bottle," she said. 
Many of the grapes harvested this year in Washington will be among the first to be certified sustainable.
The sustainability requirements start with a self assessment that is then audited by a third party. Sharlau says there are close to 100 different requirements to meet, and around 20 that are mandatory.
How they run their business, pesticide use, and soil and water management are all factored in.
The majority of Washington's grapes are grown on the east side of the state. Sharlau says it's the perfect time of year to visit the vineyards in eastern Washington and enjoy the sites, sounds, and tastes of the harvest season.