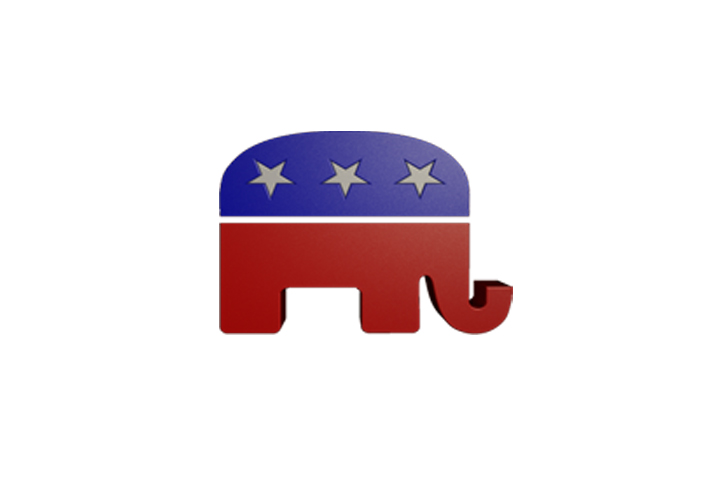 Shades Of Red: Benton County Races For General Election
In Benton County, as with the rest of Eastern Washington, most elected officials are Republicans, and it seems that it is getting more conservative here. 
Endorsed candidates are  running on platforms based on 2nd amendment rights, religious freedom, and anti-tax policies. But moderates might still win. 
70% of voters in the county consistently vote Republican, says the local party Chair Mike Massey. And the party's endorsements are well known through mailings and other voter outreach. 
When the last elected Democrat in Benton County, Prosecutor Andy Miller, announced his retirement in the spring, one person in his office was ready to run. Ryan Lukson serves on the Richland City Council. He considers himself a moderate Republican. 
"The reason why I'm running for prosecutor, because I think that I have the relationships built to be able to help us…prosecute crimes and increase public safety. When you interject some of the partisan politics that are going on in my race, and others, where we only listen to one side of the political spectrum, I think that's bad for the community."
Lukson is one of several moderate Republicans who have not been endorsed by the Benton County GOP. 
Lukson's opponent is also a Republican, who is running on a 'tough on crime' platform and points to Seattle as a city in decline. 
The local party didn't endorse former State Representative Bill Jenkin for the primary either but endorsed his Republican opponent.  
Jenkin said the party has changed over the last decade. 
"It certainly has gone further right than what it was when I joined the party.  It was the other way….People would perceive it as too moderate. I think the party should be inclusive."
Jenkin doesn't believe it is 'too far right' and says all voices should be heard in the party. 
Jenkin does consider himself "very conservative" but said he has worked well with folks across the aisle. Which can be unpopular with some members of his party. 
"We have to let everybody know what we're doing, and give everybody an opportunity to have a voice in what's going on. And I think that's appealing,whether you're conservative, moderate, or liberal."
A new face running for office is April Connors. Connors is running for an open seat to be in the State Legislator for the 8th district.  She has raised more money than her fellow Republican challenger by a huge margin, almost 10 times, and is getting statewide endorsements, including from the House  Republican Organizational Committee. Her opponent was endorsed locally instead. 
" I guess you could describe me more as a Ronald Reagan conservative. You know one of his, one of the favorite codes that I've used in my all along. I don't use it in  my campaign all this time, but is the quote that he uses  is this: 'person who agrees with you eighty percent of the time is your friend and an ally, and not twenty percent a traitor'…
Benton County Republican Chair Mike Massey says this is a reflection of the direction of the local party. But he acknowledges that more moderate candidates may perform better at the polls.
"If you have a moderate Republican and conservative Republican running against each other, after they've won the primary…that moderate republican is more likely to win the race, because they're going to get the democrat vote."
If Massey's right, it may call into question the value of the party's endorsement in future election cycles.
The General Election is November 8th.