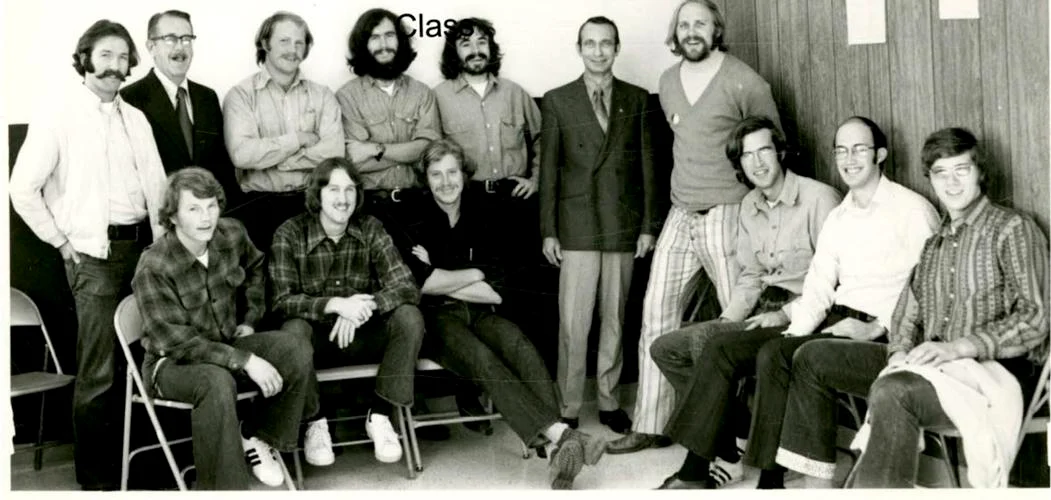 WWAMI Program Celebrates 50 Years Training Rural Medical Students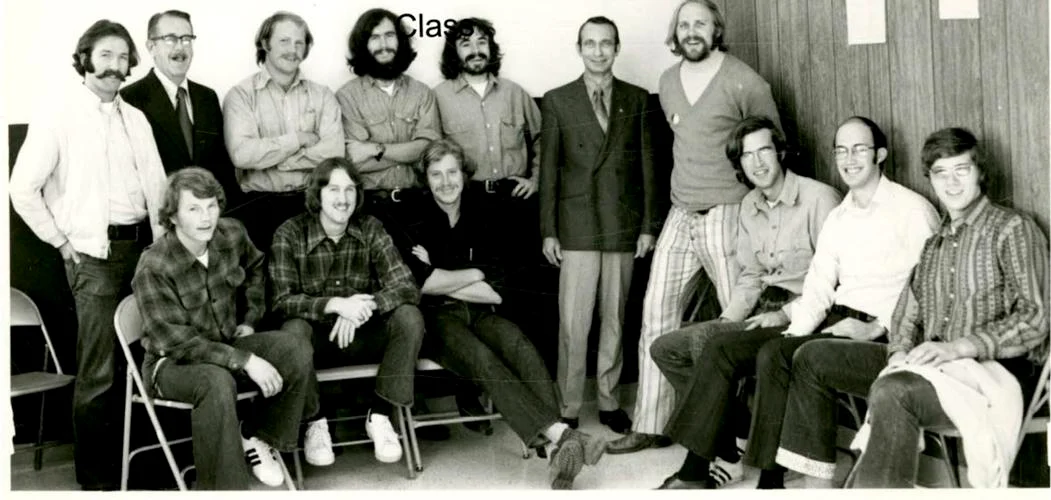 Fifty years ago, Francis Spain began medical school at the University of Washington as one of the first students for what would become one of the most successful medical education programs in the rural Northwest.
At the time, Spain and the 29 other students in the first class had no idea how much the Washington, Alaska, Montana and Idaho medical education program (abbreviated to WAMI, and later adding a "W" with the addition of Wyoming), would grow.
"It was a very experimental program," he said. "Most of us were from smaller towns. … There were 30 students in total, 10 from the University of Idaho and 20 from Washington State University."
Spain grew up in Pollock, and was one of two Idaho graduates from the first class. His town had about 50 people, he joked, with maybe a third of them his family. It was an opportunity that, until that point, hadn't been afforded to many small town Idaho students.
The program, which first was conceived by a coalition of governors looking to bring more doctors into the Northwest, reserved a specific number of spots for students from each state annually.
Students would take classes in the participating states at various campuses, including the University of Idaho and Washington State University, and trained in different communities through clinical rotations.
WWAMI opens doors
The WWAMI program opened the doors, for the first time, to a host of aspiring young doctors who, until then, had limited options for medical school, said Jay Hunter, a WWAMI alumnus who retired from a 41-year career as an emergency room physician in Lewiston last year.
Hunter hadn't originally planned to become a doctor; as a child, he had interviewed the town doctor for a school report and specifically decided he would not pursue the profession. But in the end, that doctor ended up inspiring his career path.
"When I was 6 months old, he fixed my incarcerated hernia. When I was 2 years old, he fixed another incarcerated hernia. When I was 7 years old, he took out my tonsils in the back of his office," Hunter said. "And when I was about 16, he made a house-call-diagnosed appendicitis on clinical grounds and took me to the hospital and took my appendix out."
But when Hunter decided to pursue medicine, he found there were additional challenges for students from Idaho, no matter how willing they were to work. Often, Hunter said, existing medical schools had a preference for admitting students from their own state.
"When I interviewed at the University of Oregon … they flat out told me that they were under pressure not to accept out-of-state students because of the money (the state) spent on the medical school," Hunter said. "They told me that I wouldn't get into medical school and to apply again next year to more schools. (That) I only applied to five, and I should have applied to at least 10."
The WWAMI program, run by the University of Washington to address the need for medical students in neighboring states and rural communities, dedicated a certain number of spots for students from each participating state. Because of that, it allowed more students like Hunter to pursue medicine.
Ted Epperly, another WWAMI graduate, grew up in Idaho Falls. He had decided to become a doctor at the age of 15 after his youngest sister died of congenital rubella at the age of 4.
"I told (my father) on the spot," Epperly said, "that I was going to be a physician. That I wanted to help people like my sister. It was a life-transforming moment. Her life stopped, and mine started, because I really hadn't considered it until her death."
Even though Epperly dreamed of becoming a doctor from that point forward, he was struggling to find a way to make it happen until he began the WWAMI program, he said.
"I was kind of a kid without a medical school, coming from a state like Idaho that didn't have one. And friends of mine from other states who did (have a medical school) were facing a lot easier time pursuing their dreams," he said.
A lifeline to rural communities
Spain, Hunter and Epperly all returned to their home state to practice after completing their medical training — Spain in Moscow, Hunter in Lewiston and Epperly in Boise.
As the program has grown over the past 50 years, data from its graduates shows that the trend of its students returning to their home state continued. As of 2020, there were 689 Idaho WWAMI graduates in practice, and 341 practicing in Idaho.
Today, WWAMI graduates about 40 students from Idaho per year. Roughly half of those students will go on to practice in Idaho. Nationally, medical students' rate of return to their home state is about 39%, according to the WWAMI office.
That's become an increasingly important service, as Idaho and the rest of the county face a waning medical workforce. Idaho has the fewest physicians per capita of any state, according to a report last year from the American Association of Medical Colleges.
The program encourages medical students to pursue careers specifically serving rural and underserved communities through clinical rotations, as well as the Rural Underserved Opportunities Program, said Suezanne Allen, vice dean of Academic, Rural & Regional Affairs of the UW School of Medicine.
"The goal of WWAMI is really to train physicians to work in (Idaho and surrounding states) and meet the health care needs, but specifically focusing on rural and underserved populations," she said.
In some cases, those programs have been essential to keeping any kind of medical practice running in smaller communities, said Neva Santos, a former executive director of the Idaho Academy of Family Physicians.
"A lot of our rural communities would not have these physicians without this partnership," she said. "Cottonwood, Idaho, is a great hub for WWAMI students and those residents in training to do training out in rural Idaho. And many physicians have gone to Cottonwood to practice. Several of those physicians, now practicing in Cottonwood, came through WWAMI."
What the future holds
Over the next 50 years, WWAMI is looking to expand its residency programs, Allen said. One of the strongest determinants of where medical students end up is where they complete their residency.
According to a report by the Idaho Business for Education group, in 2022, Idaho had a total of 200 medical student graduates (both WWAMI and non-WWAMI) but only 70 residencies for them.
Currently, WWAMI has residency specialties including family medicine, internal medicine and psychiatry across Idaho.
The program will soon begin a pediatric residency. Still, more are needed, Epperly said, which is something he's worked on as the president and CEO of Full Circle Health in Boise, which operates a family medicine residency.
The residencies that are there have been very successful at keeping doctors in-state and serving the communities with the most need, he said.
"Our graduates from our family medicine residency programs, we have about 54% of those that stay in Idaho, and about 40% of those stay in rural Idaho," Epperly said.
Santos said she hopes to see the program grow in the future, and more support for medical providers setting up residency programs.
"I don't see any other university stepping up like University of Washington all those years ago, and having that vision of, 'Hey, let's help the states who don't have a medical school,' " she said. "The foresight of that was just incredible."
Sun may be contacted at [email protected] or on Twitter at @Rachel_M_Sun. This report is made possible by the Lewis-Clark Valley Healthcare Foundation in partnership with Northwest Public Broadcasting, the Lewiston Tribune and the Moscow-Pullman Daily News.
Produced with assistance from the Public Media Journalists Association Editor Corps funded by the Corporation for Public Broadcasting, a private corporation funded by the American people.