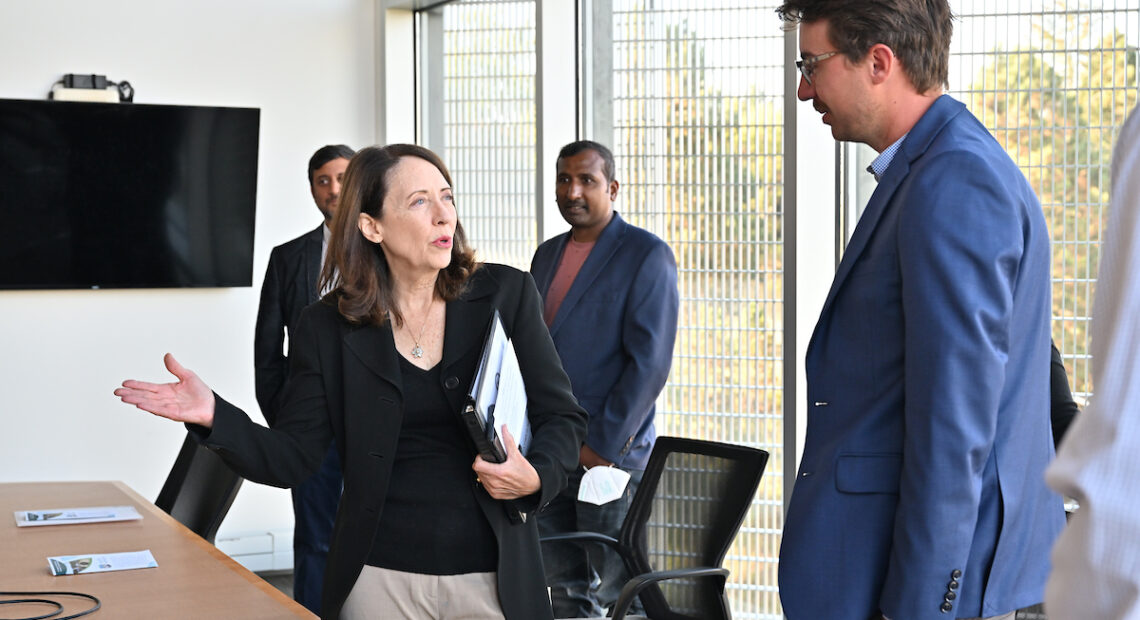 Senator Cantwell visits WSU to discuss new technology funding
Washington Democratic Sen. Maria Cantwell calls herself the architect of the CHIPS & Science Act recently passed by Congress. It includes investments to produce more semiconductors in the U.S. 
During a tour of Washington State University's Pullman campus, she stressed the importance of developing new technology, like artificial intelligence to improve agriculture. 
 "We had lost our percentage of GDP on research and development," Cantwell said. "Our nation had slipped. And so this was about upping that investment." 
The legislation includes $6.5 billion dollars for university technology centers and regional technology hubs focused on bringing together industry, academia, and government to spur technology development.
It authorizes two-hundred and fifty billion dollars to advance research in nanotechnology, clean energy and artificial intelligence.
 "I feel like we got a lot of the right resources on the table," said Cantwell. "And now we need academia and partners like agriculture to take advantage of that in the next phase."
The bill also doubled the funding of the National Science Foundation's budget to nearly $19 billion dollars. WSU has received over $100 million dollars in NSF funds for research in the past five years. 
After the discussion, Cantwell toured WSU's engineering labs to discuss how funding from the bill might impact research and development at state institutions.