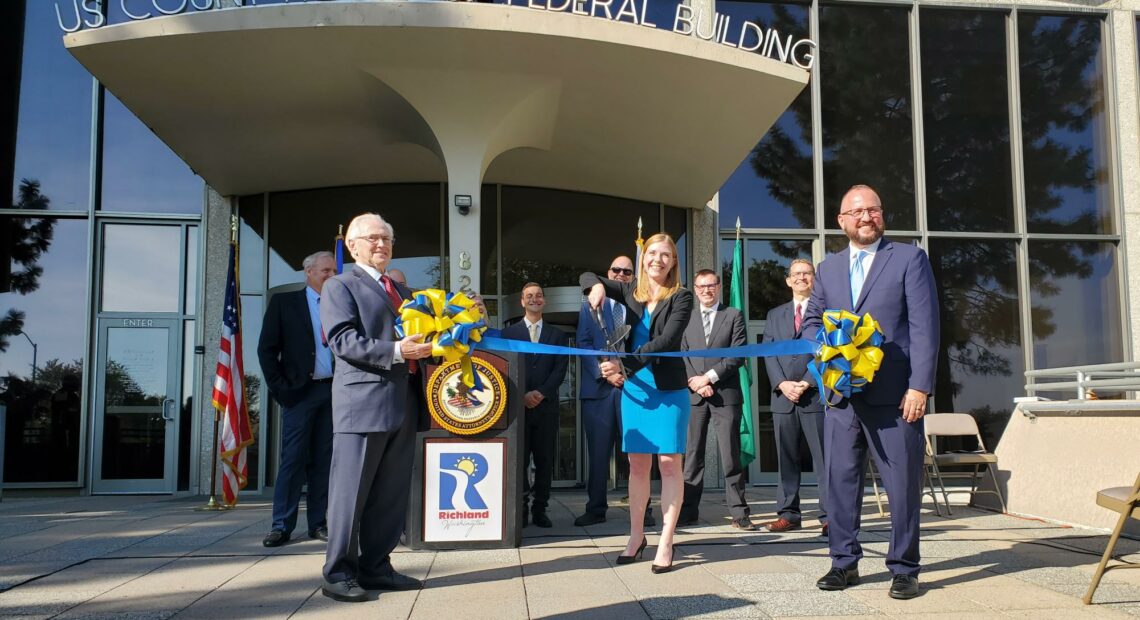 US attorneys say new Richland office will mean more effective prosecutions
A new U.S. attorney's office of the Eastern District of Washington opened Friday in Richland, part of an expansion plan that's been in the works for 25 years. 
While attorneys will still hit the road, a base in the Tri-Cities will help the office run more efficiently, said U.S. Attorney Vanessa Waldref.
"We also serve our rural communities and have an obligation to do that effectively. So, we are still hitting the road. We're not afraid to jump in the car and travel to where we need to be. But, this is really going to be an efficient, effective use of our resources to be able to focus our resources right here in the Tri-Cities," Waldref said.
After Waldref was appointed 11 months ago, she said she began working on the expansion.
"When I got to step into this role, I knew I wanted to take a hard look at how we can most efficiently and effectively bring the most impactful cases to build a safe and strong Eastern Washington community," she said.
U.S. District Judge Edward F. Shea attended the ribbon cutting. When he was appointed in 1998, Shea was the only federal judge based in Richland. 
He said he often wondered why there wasn't a U.S. attorney's office in town. 
"During those years, I saw that there was a U.S. probation office here. There was a clerk's office here. I thought, 'Why isn't there a U.S. attorney's office here?' And I thought it was critical for the growth of this facility and for the Eastern District of Washington to have a U.S. attorney's office in Richland," Shea said.
The office will serve the growing community of the Tri-Cities and 20 other counties east of the Cascades, from the Oregon border to Canada and east to the Idaho state line.