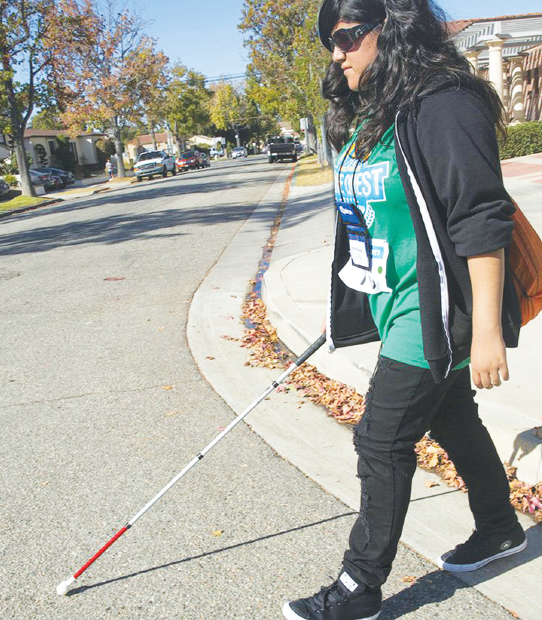 First NW orientation, mobility contest comes to Richland
Students with visual impairments in the Richland School District participated Oct. 15 in a first-of-its-kind competition in the Pacific Northwest called Cane Quest, where about 30 kids showed their unique mobility skills.
Cane Quest is a chance for students to connect with the community and compete in an event just like their peers. The contest was developed by the Braille Institute of America.
Mandy Carpenter is a teacher for the visually impaired and one of the organizers for the event. She said blindness is a spectrum.
"We have lots of students who are considered legally blind, but they have a lot of usable vision. Then, we have many low-vision students who just need some accommodations, some education around self-advocacy, and (to learn) how to use their tools and what they need to be successful in the educational environment," Carpenter said.
The students in third grade through high school have been learning travel skills through the program's community tracks. Teacher Linda McFaul said Ben Franklin Transit is providing a bus for the kids to explore.
"We're really excited about having it for our students to go through and to maybe relieve some anxiety that parents and students have in using public transportation," McFaul said.
Richland invited the public to cheer on the students in the contest at Leona Libby Middle School in West Richland.