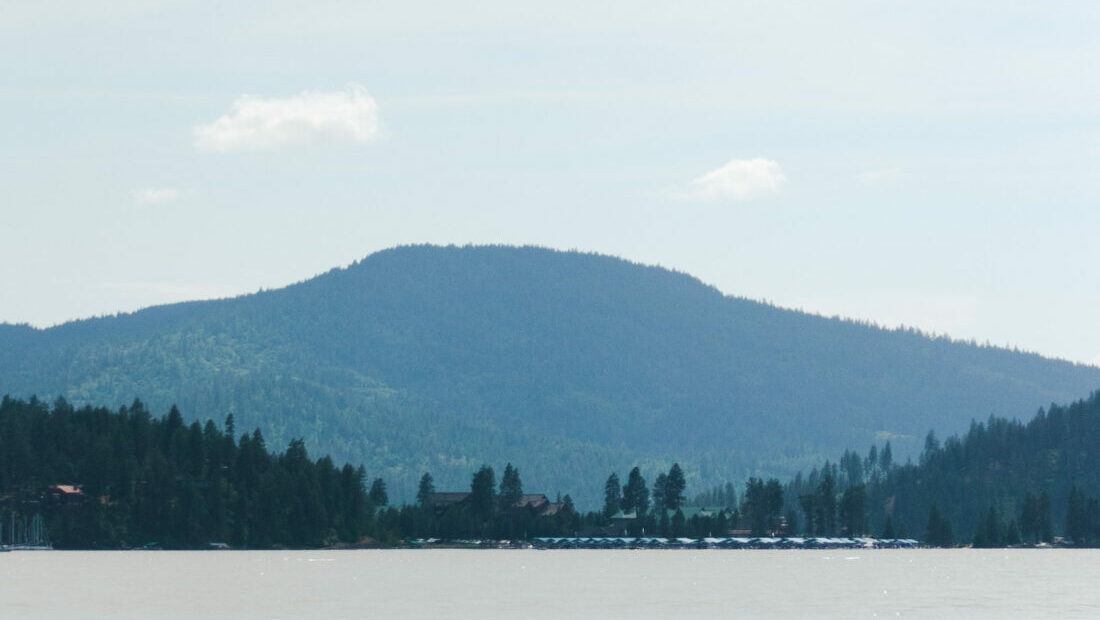 Rising temperatures, population growth could complicate Lake Coeur d'Alene's recovery
Lake Coeur d'Alene was severely damaged by mining in the watershed from the 1880s until the 1960s. Now, mining waste, rising temperatures and population growth are complicating Lake Coeur d'Alene's Superfund clean up.
A team of scientists released a new paper, published in the National Academies of Sciences, with ideas on how to help the lake recover.
Sam Luoma was one of 12 experts appointed by the national academies to analyze 30 years of water quality data from the lake and its watershed.
"We looked at some of the changes that we might expect to occur, such as temperature increases and streamflow changes, that are projected for the Pacific Northwest," he said.
It could be another 100 years before mining waste is fully removed from the lake, Luoma said, as rising temperatures and more people recreating complicate the cleanup.
"There's a balance of two stresses here, the mining inputs, which have a long way to go before recovery, and the inputs from population growth, which have yet to show substantial effects," he said.
Along with population growth comes new housing, roads and land disruption, which could release nutrients into the lake and cause algae to grow, Luoma said.
To keep a closer eye on those potential problems, he suggested additional monitoring in shallow areas closer to shore. That's the first place Luoma said he'd expect to see algae or invasive plant growth that's been spurred along by an increasing population.
Keeping track of changing lake conditions in the future is important, he said, because of the many benefits the lake brings to Idaho and the region.
The Idaho Department of Environmental Quality, Kootenai County, the U.S. Environmental Protection Agency, and the Coeur d'Alene tribe commissioned the study.
EPA officials said the study illustrates how changes in the lake relate to human exposures and ecological risks.
While the study points to signs of lake recovery, "it notes the need to better understand how the lake will be affected by changes in metal inputs, nutrient discharges and climate change," said Calvin Terada, superfund and emergency management division director for EPA Region 10.
Officials at the Idaho Department of Environmental Quality called the study's findings encouraging.
"We are beginning to see water quality improvements, and that gives us a great deal of hope for our ability to protect the lake and continue to make progress," said Dan McCracken, regional administrator with the Idaho Department of Environmental Quality.
The community throughout the lake's watershed are invested in helping the environment of the lake, McCracken said.
"We look forward to working in partnership with Gov. (Brad) Little, the Coeur d'Alene tribe, and local stakeholders to prioritize this important work," he said.