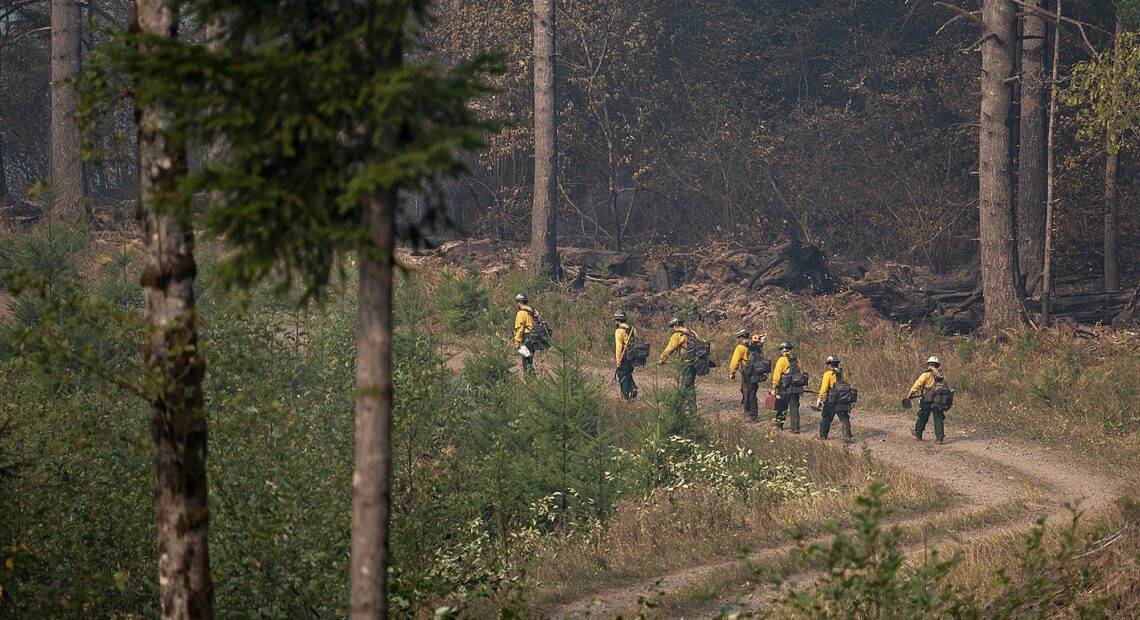 October showers bring more containment to west side wildfires
We're nearing the end of October, but crews across Washington state continue to battle fires. 
Firefighters are making headway on the Nakia Creek Fire, in part with the help of wetter weather. The fire saw zero growth Saturday night, and is now 54% contained. Nakia Creek Fire has burned just under 2,000 acres in southwestern Washington near Camas. The Clark County Sheriff's Office lifted all evacuation orders October 20.
All evacuation orders were also lifted for the Black Hole Fire burning in Skamania County on Sunday. That fire has burned a little more than 500 acres and is only five percent contained. 
Cool, wet weather has brought more clear and clean air to a region that's grappled with smoke-filled air for weeks now as fires have burned late into the fall. Rain helped crews working on the Bolt Creek Fire over the weekend, which has burned over 14,000 acres near Skykomish and necessitated intermittent closures of Highway 2.
The Washington State Department of Natural Resources is still managing 15 large fires burning in the state.