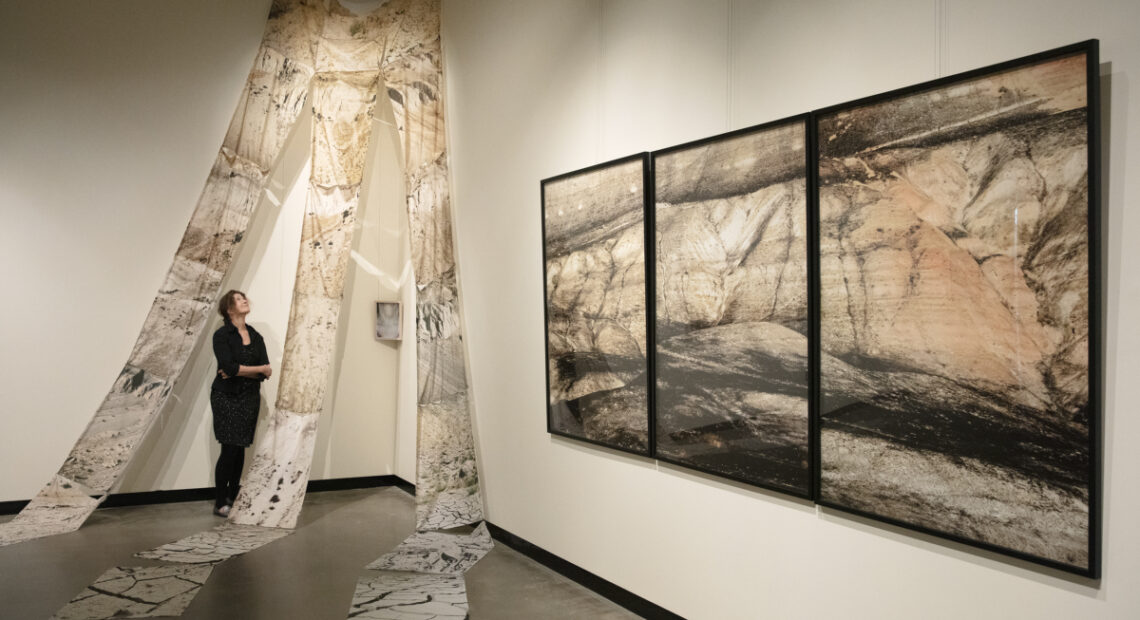 Hanford Site history and secrets inspire new multimedia exhibition
The covert nature of one of the United States' most contaminated nuclear sites inspired Northwest artist Glennna Cole Allee to create a multimedia exhibition. "Hanford Reach: In the Atomic Field" features photos, a soundscape and video vignettes of 23 people. 
Allee said she wanted to create a space for points of view she felt were overlooked. 
"I wanted to create a different kind of work that would put these different narratives, extremely different experiences, in one space and see what would happen while holding them all in respect," said Allee.
She talked to farmers, scientists, labor organizers and two elders from the Wanapum whose land was damaged by radioactive waste. She also spoke with scientists who worked on the Manhattan Project.
"So it was very fascinating to listen to the secrecies, the silences, the frames that people still cling to historically to look at very important events," she said.
Allee was assisted with videography by Michael Paulus, sound design by Jon Leidecker and collaborative animation with Gregory Cosmo Haun. The exhibition features a print of the poem, "Plume" by Kathleen Flenniken.
"Hanford Reach: In the Atomic Field" is on display now through January 15, 2023 at the Wanapum Heritage Center in Mattawa, Washington.