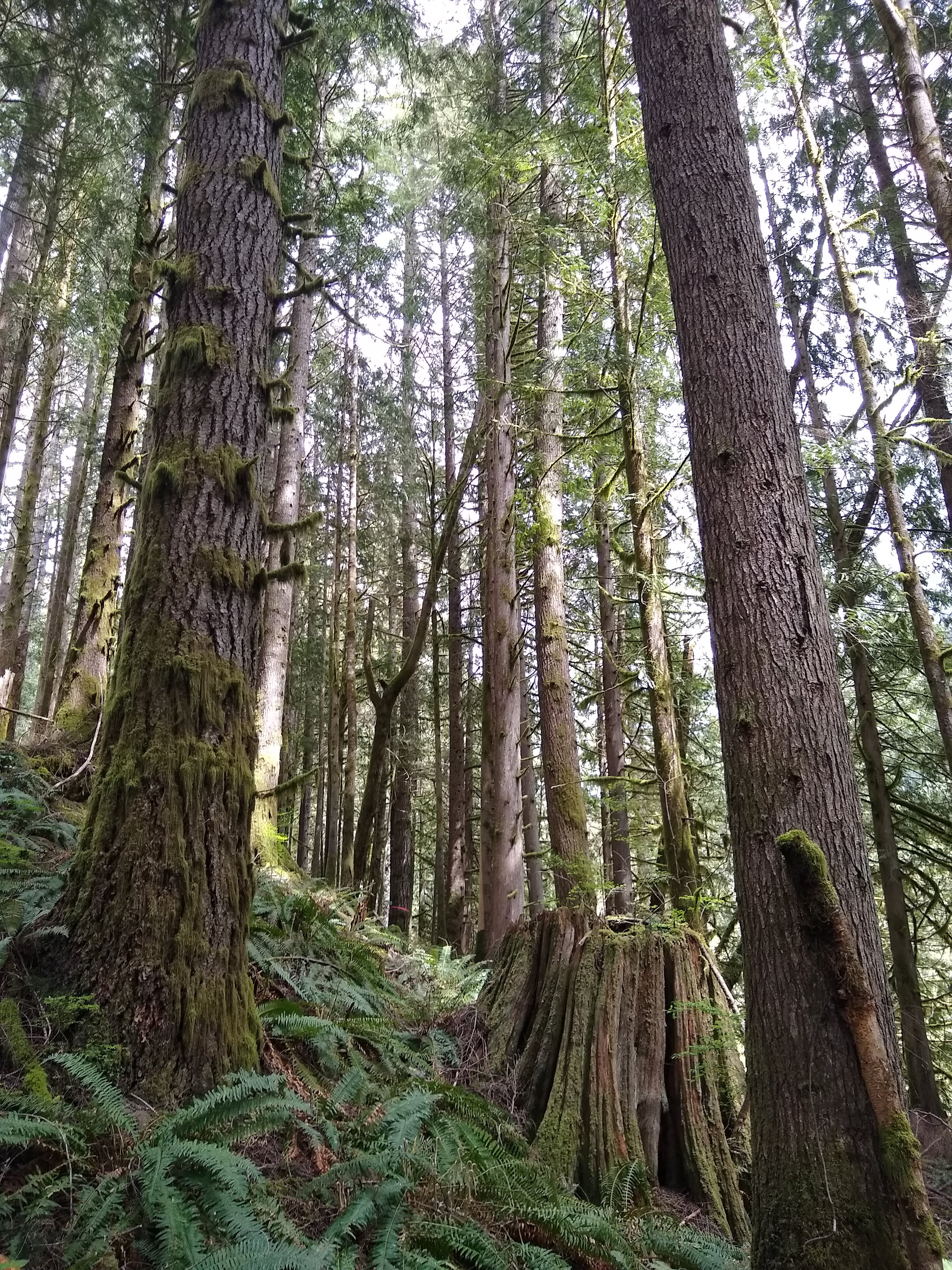 Judge rules DNR violated environmental policy; department amends 5 timber sales
The Washington Department of Natural Resources violated state environmental laws when it failed to account for climate change, according to a Jefferson County Superior Court ruling.
Last week, the Superior Court ruled the Washington Department of Natural Resources violated the State Environmental Policy Act procedures in its preparation for two timber sales. 
On Monday, the department issued State Environmental Policy Act addendums to five timber sales slated for auction, including the Box of Rain sale, which was approved later this week.  However, plaintiffs of the suit called the addendums a Band-Aid to the department's errors.
"They can't just rush something through," said John Talberth, president and senior economist for the Center for Sustainable Economy.
The Center for Sustainable Economy was one of the plaintiffs in the lawsuit, alongside Save The Olympic Peninsula.
In his decision, Superior Court Judge Keith Harper said the department needed to go back and do the State Environmental Policy Act process properly. 
The State Environmental Policy Act, or SEPA, is meant to identify and analyze environmental impacts by governmental decisions. Government agencies, such as the Department of Natural Resources, use a SEPA checklist to determine any significant environmental impacts. 
In the department's response brief, attorneys argued the department had evaluated impacts to the climate on a programmatic basis for previous environmental impact statements, and it would be redundant to do so for each timber sale.
However, Harper said in his ruling he thinks what the department did was thoroughly erroneous in regards to following the procedures, but he would not comment on the environmental merits of the sales. 
"All I'm saying is that they just need to go back and do the SEPA process properly," Harper said. "And because I don't think it was done properly, I'm not making any judgment whatsoever on the merits of the sales or the environmental consequences, or anything at all."
According to the addendum to the Box of Rain sale, the department's total managed lands sequester more carbon than they emit. The addendum concludes that the new information presented, including some emissions from timber harvest, do not substantially change the existing environmental analysis. 
However, Talberth said he thinks making these changes so close to the approval of the sales isn't allowable. For one, SEPA checklists must go through public comment and reviews. 
"(The department is) already trying to scramble and change what they do on the ground in terms of SEPA analysis, but this is just completely unacceptable," Talberth said.
Talberth said the Jefferson County Superior Court ruling will have reverberations across the state.
"This industry needs to change its practices on the ground to become a major benefit for our climate as opposed to a major disrupter of our climate," Talberth said.
At a Board of Natural Resources meeting Tuesday, the board unanimously approved all seven timber sales proposed for auction in December.