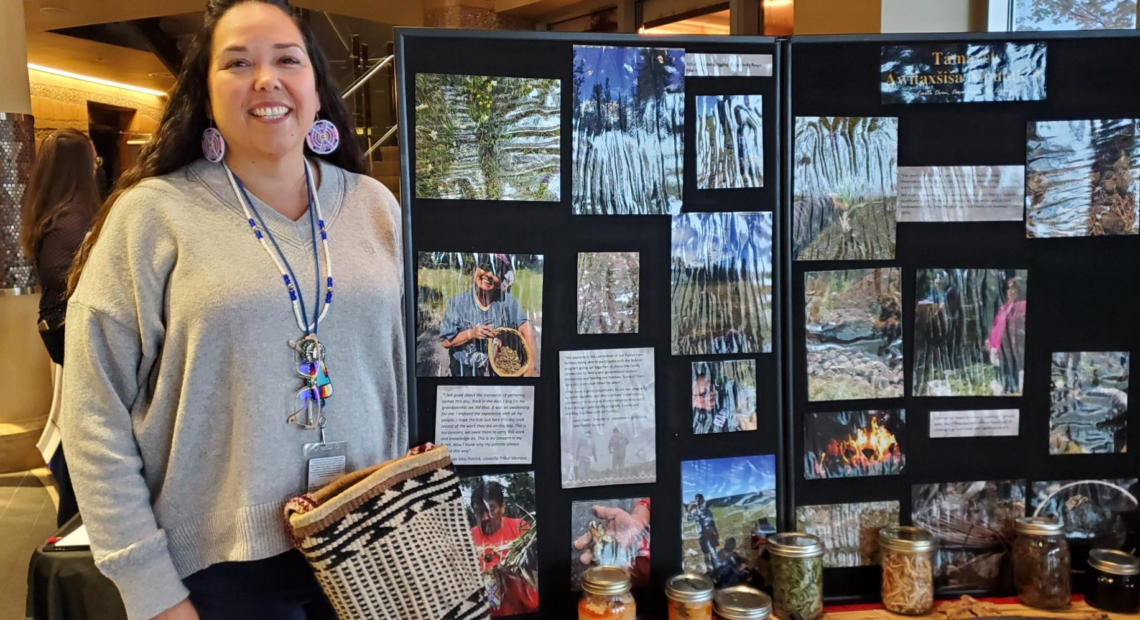 Native American Heritage Month – In their own words: Teara Farrow Ferman
For over 30 years, Native American Heritage Month has been federally-recognized. Northwest Public Broadcasting reporters are interviewing Indigenous people from throughout the region to learn what they think about the month and what they want people to understand about their culture and who they are. 
Teara Farrow Ferman is a registered member of the Confederated Tribes of the Umatilla Indian Reservation (CTUIR). 
"That's my English name," said Farrow Ferman. "And my Indian name is Wapaytáwaat Kóomayn." She said this name means, "Helper" or "Healer of the Sick."

Farrow Ferman is the Cultural Resources Protection Program Manager for the CTUIR. She was born and raised on the Umatilla Indian Reservation. She began her career wanting to expand her knowledge of her ancestors. 

"My first interest was interviewing our tribal elders and members, conducting oral history interviews. And so that really got me interested in learning more about my tribal history," Farrow Ferman said. "Learning about my ancestors and the places that they traveled to, to gather our first food resources to sustain upon, and the technology of the tools that they used to gather those resources and the evidence that they left behind, which is the archaeology. And tying that back with oral histories, about our people talking about traveling to these areas to gather these first food resources, and then finding the actual evidence of them being there was something that really interested me."
"Ensuring that those resources are being protected, and left in place, so that we have our history known there," she continued. "And then also learning more about my tribal history, and then sharing that information with our tribal members in our tribal community."
Farrow Ferman wants others to be educated on her people. She said Native American Heritage Month is just a start. 
"But it shouldn't just be one month. It should be every day that people understand that there are still Native Americans that live here. We're part of the general society and citizenships of the United States," said Farrow Ferman. "People should do their own education, to learn about tribes, in their states, or near them, or whatever tribe they may have an interest in learning about … and not always rely upon the tribes to educate them."
"It's a good perspective to hear our perspective of our history," Farrow Ferman continued. "Our tribe has produced numerous books that talk about our history, about our traditional place names, you know, about certain individuals within our tribe."
"Oregon and Washington are finally developing curriculum to be teaching in the schools, which is long, long overdue," said Farrow Ferman. "I mean, when I went to school, there was nothing about my tribal people. And my reservation is seven miles from the city of Pendleton. And I have classmates now that approach me and are like, 'We know nothing about you guys. And you guys lived right next to us.' I'm like, 'Yeah and you guys never asked, either.'"
"So ask questions. You know, if there's community events, all of our community events are open to the public. Come, come join us and learn about us and interact with us. That's really what I think should be happening throughout the entire year, not just one month dedicated to learning about us," said Farrow Ferman.
This story is part of a series of conversations with Indigenous people throughout the Northwest reflecting on Native American Heritage Month.