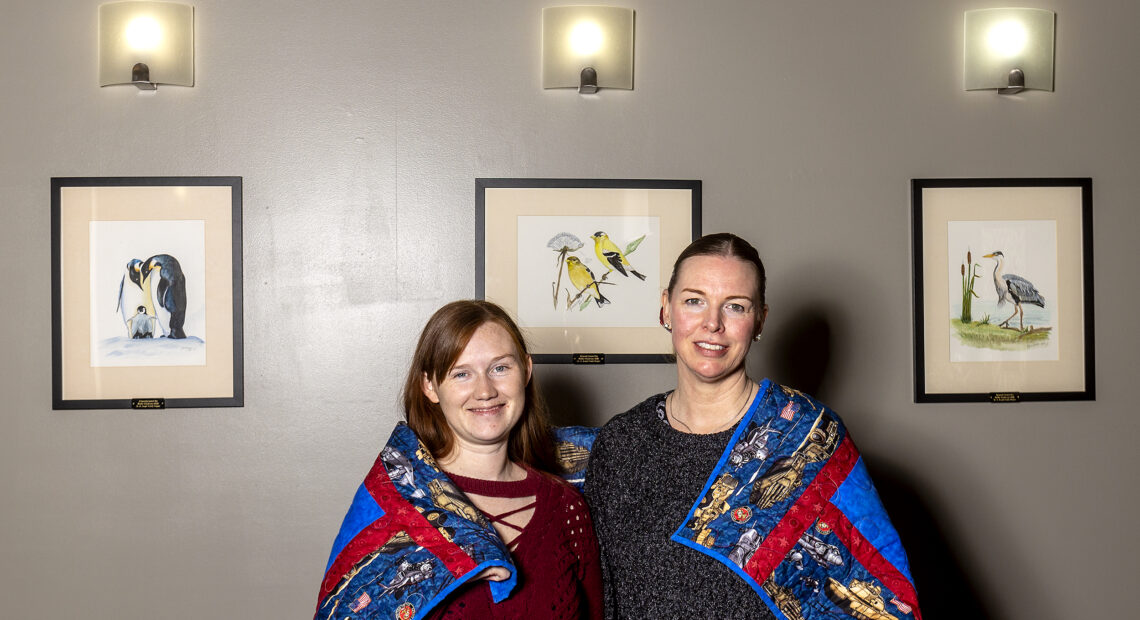 Hospice workers honor veterans
Hospice services can help people have a more comfortable end of life, and alleviate stress for their loved ones. But for many veterans, it can be hard for them or their families to access hospice services. That's where April Thompson steps in.
Thompson is a social worker at St. Joseph Hospice in Lewiston, Idaho. One of the ways she tries to get her clients access to their benefits as quickly as possible is by bringing her office to them.
"I created a rolling office that has the VA documents that would be suitable for whatever benefits that a veteran can potentially receive while receiving hospice services. So that is a really big deal, because that's a lot of paperwork," she said.
Accessing those benefits as soon as possible is important, Thompson said, because often, by the time veterans are able to get on hospice they only have a few days or weeks left to live.
But when people do go on hospice, it can improve both their quality and length of life, said Bethany Enter, account executive for St. Joseph Hospice.
"Some of it is the medical [support], but then some of it is [having] somebody fighting on your behalf to make sure that you get caregiver assistance so that your wife can actually sleep at night," she said. "So it's the family support. It's spiritual support. It's the emotional support."
Though they're located in Lewiston, St. Joseph Hospice serves clients in the entirety of Nez Perce, Latah, Clearwater, Lewis and Idaho counties. Since December 2021, Thompson has served 28 veterans.
Thompson also coordinates the We Honor Veterans Program at her agency, which partners hospice and palliative care organizations with the Department of Veteran Affairs to promote education, advocacy and volunteer work to benefit and honor veterans.
One way they do that is by partnering with Quilts of Valor, which honors veterans with handmade quilts made by volunteers.
Over the past year, Thompson estimates they've held roughly 20 ceremonies to present veterans with Quilts of Valor as well as pins.
Many, though not all of those veterans, receive their quilts near the end of life. Those quilts and ceremonies can also have a profound impact on the veterans and their families, she said.
"We try to encourage all their families to come together. And sometimes that's the last family picture they may have," she said. "There's something really magical about them. I think there's maybe only one time I did not cry, because it's very emotional. And families feel it too. It's just a healing moment."
Thomson said she hopes to help bring more awareness and care for veterans through the programs at St. Joseph Hospice.
"It's just bringing attention to the need for people to pay attention to veterans, and not forget them," she said.