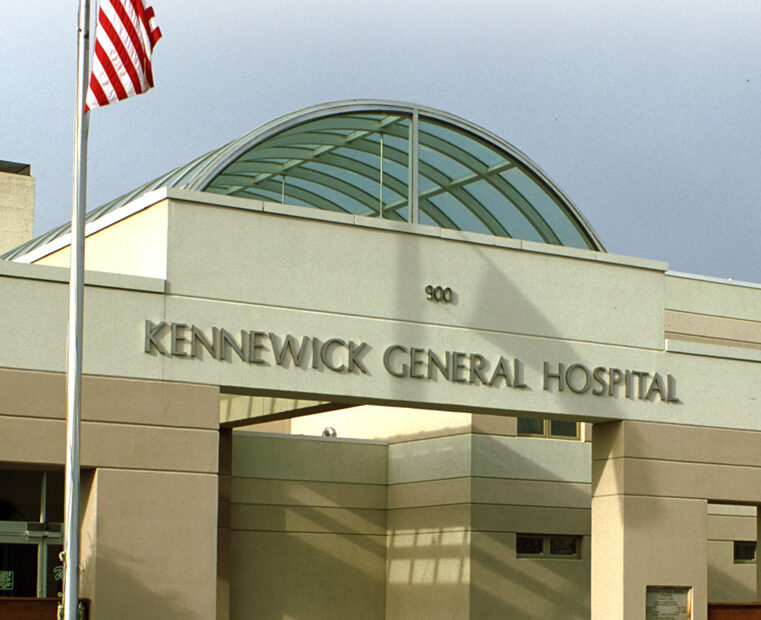 Benton County purchases, leases buildings for new recovery center
Benton County is closer to opening a Behavioral Health Recovery Center after purchasing the old Kennewick General Hospital and leasing additional space in Kennewick. 
The new treatment center in the Tri-Cities will serve people with drug addiction. It also will offer limited mental health treatment.
Benton County Commissioner Jerome Delvin said the Kennewick General Hospital, or KGH, building purchase is one real estate closing. The county also leased property a few blocks away. 
"We signed the lease to that building down on Bruneau (Avenue) to turn it into the crisis recovery center," Delvin said. 
The crisis recovery center on Bruneau Avenue will treat adults. The former KGH emergency room could be converted into a juvenile treatment facility, Delvin said. Currently, youth behavioral health services are not available in the area.
The county is looking for a provider to operate the crisis recovery center. Responses to a provider proposal request are due next month.
Recently, county officials toured the Spaulding Building on the KGH campus, which will house the Benton Franklin Health District. The tour gave officials a first look at potential remodeling needs.
"The county (will) put in $1 to $3 million to reconfigure it, so it works for the health district and gives them more than enough room," Delvin said.
Now, the priority is to open the crisis recovery center on Bruneau Avenue. The purchase of the KGH building is a step forward for the Behavioral Health Recovery Center, said Michelle Gerber with the Benton Franklin Recovery Coalition. 
"It's what we need badly because we don't have the services that a community of our size should have. In fact, we don't have any key services, like detox or inpatient residential, and a Tri-Citian dies of addiction every five days," Gerber said.
The coalition has lobbied the county to move faster, she said. 
"Our coalition has been advocating for a phased opening, in other words an early opening, of some services. That could be simply detox," Gerber said.
The recovery center will serve residents of Benton and Franklin counties. Moreover, it will be a "No Wrong Door" facility, which means people can arrive by any means – by emergency services, with family, or by coming in themselves – and receive services.
The recovery center also will serve all residents, regardless of economic status or insurance.
County officials will commemorate the newly purchased and leased facilites at 11 a.m. Thursday, Nov. 17, at the Benton County Administration Building, 7122 W. Okanogan Place in Kennewick.