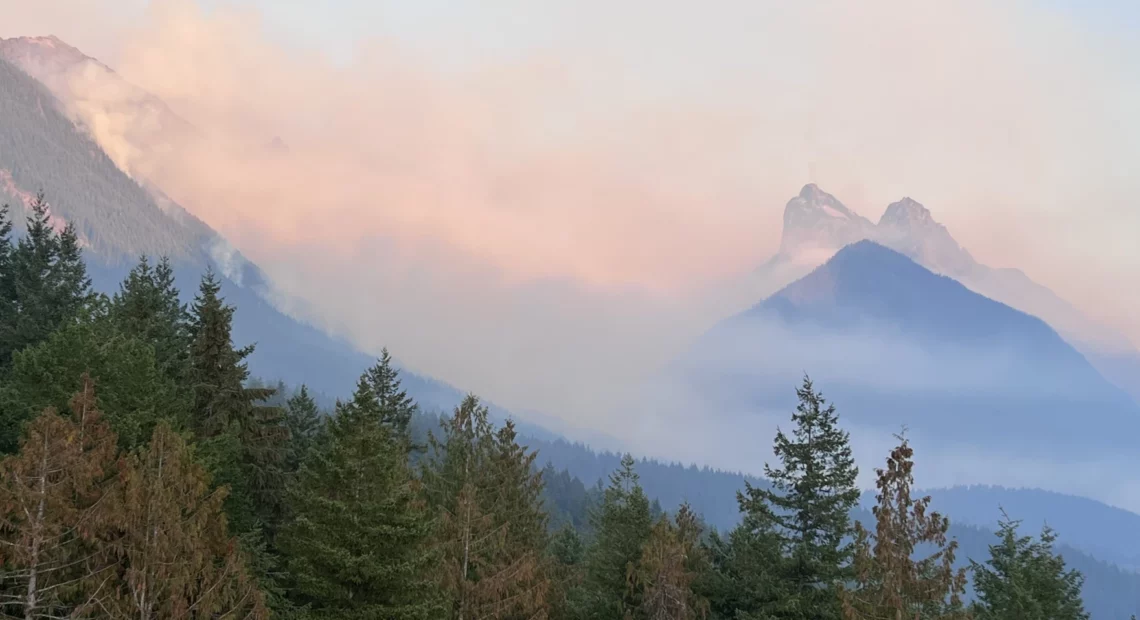 Work begins on landscape scarred by Bolt Creek fire to prevent landslide, erosion
United States Forest Service Crews began Burned Area Emergency Response (BAER) work on the land scarred by the Bolt Creek fire in King County on November 10. 
The final post-fire assessment identified various risks from the fire, including the risk to human health and safety from flooding, debris flows, elevated runoff, and trees and rocks falling. This also poses a risk to surrounding properties.
According to the report, 1,817 acres of the area burned at "High Soil Burn Severity." When soil is burned at a high heat from fire, it can repel water, causing runoff and erosion.
Soil erosion is one of the things crews are most concerned about, said Colton Whitworth, public affairs officer for the Mount Baker Snoqualmie National Forest.
"Anytime you get a fire that comes through and you get a good amount of precipitation and just rainwater coming through that area, you're gonna have potential for slides and debris and soil movement," Whitworth said.
Soil erosion can also bring in invasive species and deteriorate waterways, Whitworth said.
Folks planning to be in the forest should check road and trail conditions prior to their travel and watch for closures for safety, Whitworth said.
A press release from Washington Sen. Maria Cantwell's office states that since September 10, US Highway 2 has been closed seven times and local leaders worry that more closures could be in store if landslides and erosion occur. Sen. Cantwell helped secure federal funding for the response.
Forest service crews immediately began work on storm proofing, culvert repairs and placing proper warning signs. Once snow falls in the area, Whitworth said there's not much mitigation work that can be done — and snow was forecasted soon.