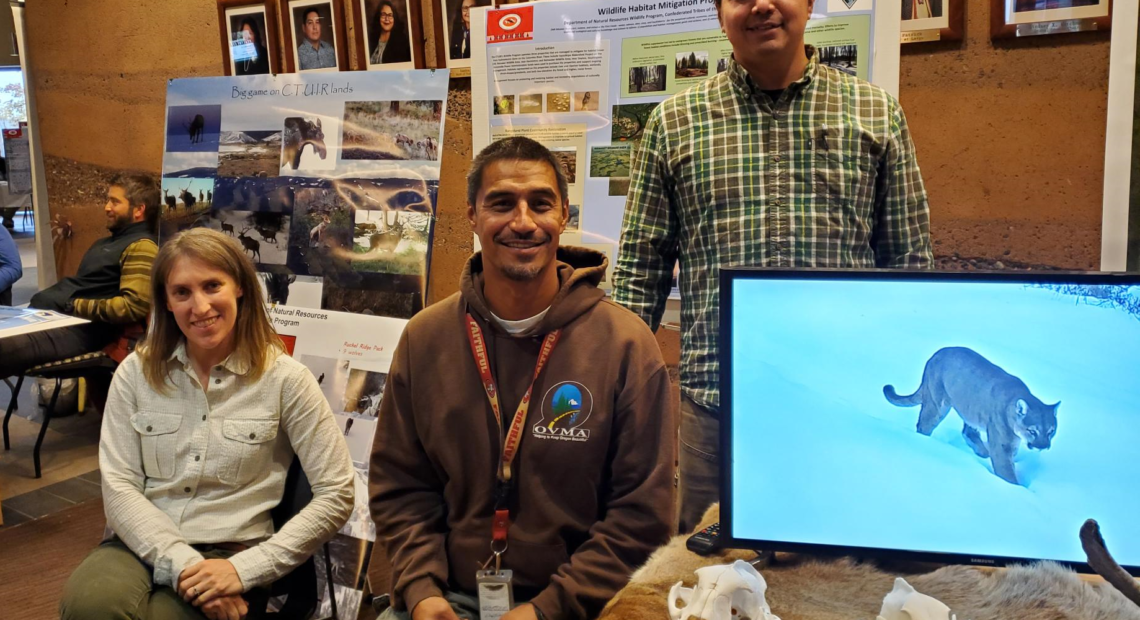 Native American Heritage Month – In their own words: Andrew Wildbill
For over 30 years, Native American Heritage Month has been  federally recognized. Northwest Public Broadcasting reporters are interviewing Indigenous people from throughout the region to learn what they think about the month and what they want people to understand about their culture and who they are. 
Born and raised in Pendleton Oregon, Andrew Wildbill is continuing to carry on the traditions of his ancestors. 
"My traditional name is Hinmatuut Kakykt. And that's Thunder Strikes," Wildbill said.
Family means a lot to Wildbill. He said he shares his knowledge of his ancestors with his children and wants more people to understand about the tribes' culture and values. 
"I feel that any chance that tribal people can be heard is a great opportunity. But there's a lot of misrepresentation in the modern world today, and having a month to celebrate my people is always great. 
"Also, local people need to realize that tribal people are totally different. We have different rights. We have a totally different culture that oftentimes isn't portrayed or misunderstood in modern society," Wildbill said
One of the biggest misunderstandings is about treaty rights, Wildbill said. 
"Tribal treaties are the  supreme law of the land to begin with. They're equal to the U.S. Constitution. That's why we have rights as tribal people.
"My ancestors, they didn't lie. They were honest, they only had their word, and they didn't lie. They thought ahead. They thought about me. They thought about my kids, when they negotiated the treaty with the U.S. government.
"There's a lot of misunderstanding between the general public throughout every state. People don't understand that tribal people have a right, and the treaty did not give us anything that we didn't already have. That's what I was told by one of my elders. And it still stands true today," Wildbill said. 
Wildbill said he wants others to fully understand the legal rights of his people to exercise their traditional rights the way their treaties were written.  
"Every tribe has their own treaty. My ancestors reserved our rights to hunt and fish in usual and accustomed areas. We used to go to buffalo. We went to Yellowstone, like annually, pre-treaty. My ancestors secured that right in our treaty to continue going back there.  
"That's something that the state of Oregon, the state of Washington, the state of Idaho, the state of Montana, they don't like to recognize that. The public doesn't like to try and understand that. Our hunting and fishing for subsistence hunters  it's not economically driven at all.  We just want to provide for our people and our families," Wildbill said.
This story is part of a series of conversations with Indigenous people throughout the Northwest reflecting on Native American Heritage Month.
CORRECTION, 11/16: An earlier version of this story misspelled Iosefa Taula's name and incorrectly identified his title. He is a wildlife technician with the Confederated Tribes of the Umatilla Indian Reservation. It also incorrectly identified Andrew Wildbill's position. He is the Wildlife Program manager for the Confederated Tribes of the Umatilla Indian Reservation.