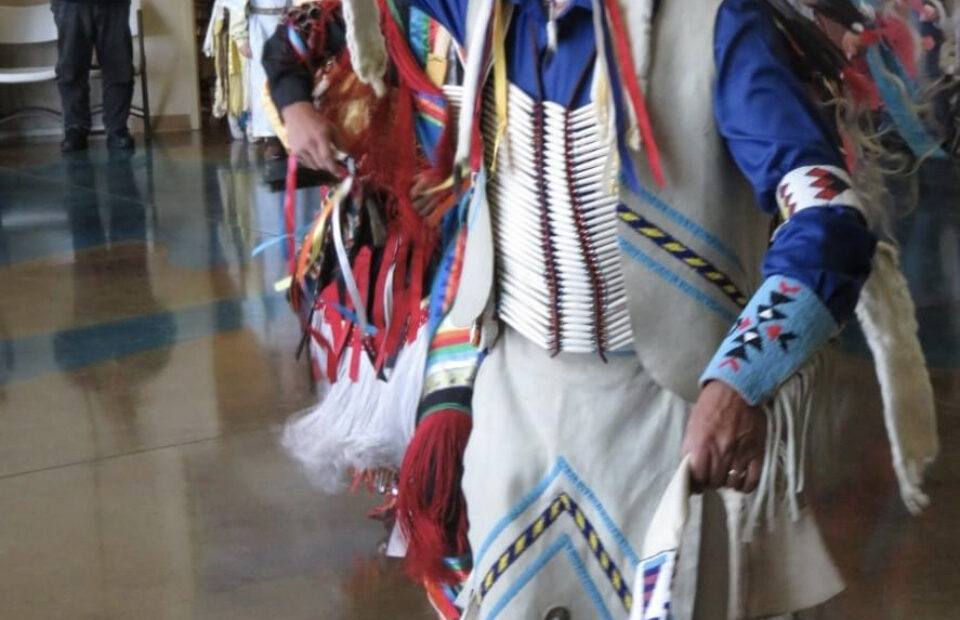 Native American Heritage Month: In their own words – Curtis Bearchum
For over 30 years, Native American Heritage Month has been federally recognized. Northwest Public Broadcasting reporters are interviewing Indigenous people from throughout the region to learn what they think about the month and what they want people to understand about their culture and who they are. 
Curtis Bearchum Bearchum was raised on the Confederated Tribes of the Umatilla Indian Reservation and the Northern Cheyenne Indian Reservation in Montana. 
Bearchum, a member of the American Indian Science and Engineering Society, gives presentations on Native dance and culture. 
"My Indian name is Nahkohema'haahe. That is the language of the Tsėhéstáno or the Northern Cheyenne, where my father was from. And that translates into my last English name of Bearchum. 
"I'm an enrolled member of the Confederated Tribes of the Umatilla Indian Reservation. The Confederated Tribes consists of three tribes: Walla Walla, Cayuse, and Umatilla. Of that I am Walla Walla from my mother's side.  I am also a part Yakama – that's on my mother's side. And lastly, I am Northern Cheyenne, so, my father's side. Northern Cheyenne tribe is of southeastern Montana."
He spent much of his youth traveling, learning about each tribe's culture and other cultures he encountered. 
"I feel it's important that all ethnic groups here in the United States be recognized one way or another due to its diversity. I may sound like a partial history book. But, remember, I was raised in public schools. My parents, they attended boarding schools in their lifetimes, graduated high school, and returned to their respective reservations.
"They knew the importance of education. And through that, they knew that each culture group has so much to identify with.  Us being back here in the Pacific Northwest, we're exposed to not only the Native American communities but the local Hispanic communities. We would travel up the valley, meet different people, and go to the Native American dances.
"It is important just as a reminder to the people of the country, all across countries, that helps through education. We're able to share a different culture, our values and the traditions and languages so that it doesn't get lost. Because that's part of American history, and that is something that should always be remembered," Bearchum said.
Bearchum said education is important to him and his family. He raised his three kids to know their Native culture, and he shares that culture through Native dance community presentations. He said he believes all cultures deserve honor. 
"When I gave my talk, that's what I tried to tell the people, especially the young people standing there, sitting there: I said, 'You know, look at mom and dad. Look at grandma, grandpa, so on and so forth. Ask them where they came from, what language they speak, and learn about that. And then learn about the other peoples, the Indigenous peoples, so to speak.'
"There's so much available nowadays. Whereas at one time, a lot of it was, I guess you could almost say, it was subdued, or people didn't want to talk about it. Early types of the 'P-word,' as I call it, prejudice. And I always try to tell the students, 'Remember that is something that is learned, not grown or born with. But learn about it so that you don't become prejudiced and learn how to appreciate people.' Because like I said, we're all one big family," Bearchum said.

This story is part of a series of conversations with Indigenous people throughout the Northwest reflecting on Native American Heritage Month. 
CORRECTION, 11/30/22: An earlier version of the story misstated Bearchum's number of children. He has three children.